Tesla to expand capacity at Shanghai
Chinese plant being expanded but automaker has not revealed the capacity increase.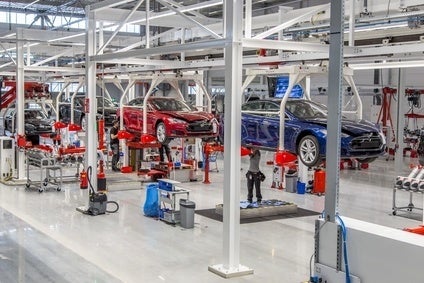 Tesla plans to spend CNY1.2bn (US$188m) to upgrade its car plant in Shanghai, according to reports in Chinese state media.
The expansion, due to start in December and scheduled to be completed in April 2022, would optimise overall production capacity and reduce bottlenecks by expanding capacity in various manufacturing stages including stamping, painting and assembly, as well as the logistics centre.
The plant has estimated capacity of 500,000 vehicles per year and currently produces the Model 3 and Model Y. Total output in the first 10 months of 2021 was estimated at 360,000 units, including 142,000 shipped to the Asia-Pacific region and Europe.
When expansion was complete, 4,000 more workers would be recruited, increasing the plant's workforce to 19,000 people.
Plant capacity after expansion was not revealed.