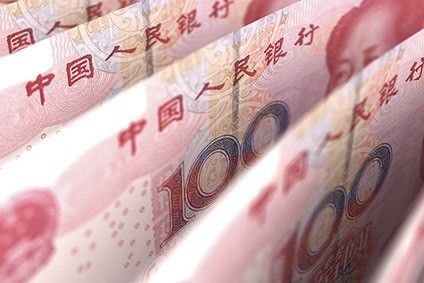 Sales of new passenger vehicles in China jumped by over 13% year on year to 1.94m units in October, lifted by a sales tax cut at the end of September, according to the China Association of Automobile Manufacturers. The data covers sales of passenger cars, SUVs and MPVs but not commercial vehicles.
The sales tax cut, from 10% to 5%, affects vehicles with engines of 1.6-litres and less, which account for around 70% of the total passenger vehicle market. The move by the central government was part of a range of stimulus measures introduced this year to help lift domestic consumption as China's economy continues its transition from investment-led growth.
Last month's sharp sales increase helped lift cumulative sales 3.9% to 13.3m vehicles in the first 10 months of the year.
The market in October was driven by a sharp increase in deliveries of SUVs, of 61% to 622,000 units, while passenger car sales were almost unchanged at 1.05m units. The biggest beneficiaries were domestic brands such as Great Wall Motors, with their combined share of the overall passenger vehicle market rising by 2.1 percentage points last month.
General Motors' local joint ventures combined enjoyed a sales increase of 15% to over 327,000 units in October and of 2.9% to 2.9m units year-to-date.
Ford said its joint ventures saw their combined sales rise by 7% to 95,185 units in October, but were flat at 884,073 units YTD.
Hyundai sales increased 8.2% to 100,069 units in October while Kia's sales were 0.9% lower at 56,506 units. Together, the two brands enjoyed a 4.7% sales increase to 156,575 units last month, although cumulative 10-month sales were down by 9.7% at 1.28m units.
Mercedes-Benz sales were up by 43% at 33,088 units in October and by 32% to 299,375 units YTD.