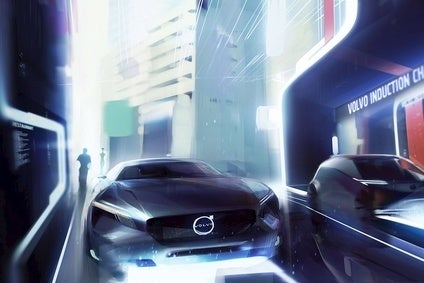 Volvo Cars says its decision to build a plant in Charleston, South Carolina sends a strong signal to the US of its serious intentions to regain market share in the country and taps into the State's existing supplier footprint.
The Swedish manufacturer will employ around 2,000 blue-collar staff at the US$500m Charleston plant, which will have an initial production of 100,000 cars, with the S60 the first model.
First vehicles are expected to roll off the assembly line in 2018 in Berkeley County, close to Charleston.
"Building a plant in the US is very positive," said Volvo Cars SVP purchasing and manufacturing, Lars Wrebo at last week's Scandinavian suppliers association, FKG's conference in Gothenburg. "Dealers in the US were thinking, 'what is Volvo doing, are they leaving us completely?'
"The fact we are building a plant in the US is a very strong statement to the dealer we are here to stay. Strategically, to be a global player on the market, we need to do it. There might have been a slight advantage to be in Mexico, but if we combine a very strong statement, we are [in the] US together with dealers, that was easy.
"So we chose South Carolina because there was a very well-established supplier footprint there. Build the car where you sell the car."
Wrebo conceded Volvo Cars had been previously criticised for not involving suppliers earlier, but added this had now been updated to include them in the process more swiftly.
The purchasing SVP added production of Volvo's new XC90 was proceeding apace with around 2,500 units leaving the Torslanda plant near Gothenburg every week and the manufacturer was "well on the way" to achieving its goal of 500,000 cars per year.
This will be significantly helped by the addition of the US plant in South Carolina, while with the aid of owners, Geely, a "complete industrial structure" has been created in China.
Wrebo also predicted by 2020, Volvo could sell 10% of all cars produced as electric or hybrid versions, with a pure EV launched in 2019.
"In Gothenburg, we will have 100 cars driven by normal drivers to test connectivity of autonomous driving," said Wrebo. "We need to test in a real environment, what are the requirements of other drivers who do not have autonomy.
"What changes do we need to make legally to make this work?"
Wrebo insisted manufacturing remained important in Sweden, noting: "We can't just wash each other's shirts."