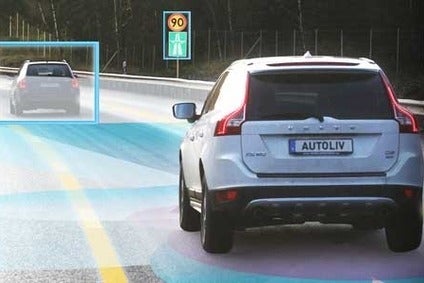 Autoliv has announced it has entered into a definitive agreement to establish a joint venture in braking systems with Nissin Kogyo. Autoliv says that the move is prompted by the future integration of active and passive safety systems.
Autoliv and Nissin Kogyo intend to form a new JV in the product areas of "Brake Control and Brake Apply Systems". The intent is that Autoliv would own 51% of the joint venture and have management control.
The joint venture will combine the current brake control business of Autoliv with a "carve-out" of Nissin Kogyo's automotive braking business. Nissin Kogyo is a leading supplier of high-performance braking systems for automotive and non-automotive markets, mainly in Japan.
With manufacturing facilities in Japan, China and the United States, the JV will include approximately 2,000 technical, commercial, manufacturing and administrative employees focused upon the design, development and production of "Brake Control and Brake Apply Systems" for the global light vehicle market. The JV will have three engineering sites and two test tracks with access to over 1,200 patents and other intellectual property.
"This joint venture expands our capability in safety systems and strengthens a key building block in the actuator area of our portfolio towards autonomous driving. With this joint venture we further reinforce our commitment to a safety systems approach to real life safety," said Autoliv Chairman, President & CEO Jan Carlson.
"We look forward to this long-term partnership with Nissin Kogyo and expect to expand the business, while supporting the current customers," added Mr. Carlson.
The enterprise value of the JV is around JPY 65 billion (USD545 million). Upon closing, Autoliv will purchase 51% of the JV for JPY 33.15 billion (USD278 million), subject to customary adjustments. Autoliv expects the transaction to close in early Q1 2016, subject to closing conditions and approvals, including regulatory approvals and Nissin Kogyo shareholder approval.
The 2016 pro-forma Annual Revenue Estimate for the JV is around USD600 million. Excluding purchase accounting effects, Autoliv expects the JV to operate in line with Autoliv's long-term operating margin targets for 2016.
Autoliv's latest JV is another example of Tier 1 suppliers positioning for future growth in ADAS and related areas.