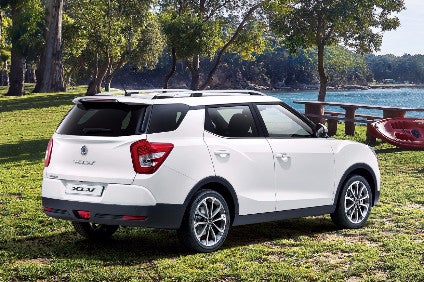 SsangYong Motor said it was supplying Korean car sharing company Green Car with 100 'long-body' Tivoli XLVs.
An agreement was signed in Seoul by the head of SsangYong's domestic sales Kwang-Sup Lee and Green Car CEO Yong-Ho Lee. They also agreed on jointly promoting the new model and the car sharing service.
Ssangyong supplied Green Car with 128 'standard length' Tivoli crossovers last year.
A SsangYong official said: "We found Tivoli platform models were popular with car sharing service users who tend to be practical and rational and we hope these models have contributed to boost and expand the car sharing market."
The partnership is expected to expand as SsangYong launches more new models.
The XLVs are available at South Korea's 63 SsangYong sales outlets and service networks across the country, in addition to the current 'Green Zone' which enhances customer accessibility to the sharing service.
The agreement also enables SsangYong dealers to use the XLVs either for their own business use or for prospective customers' test drives.