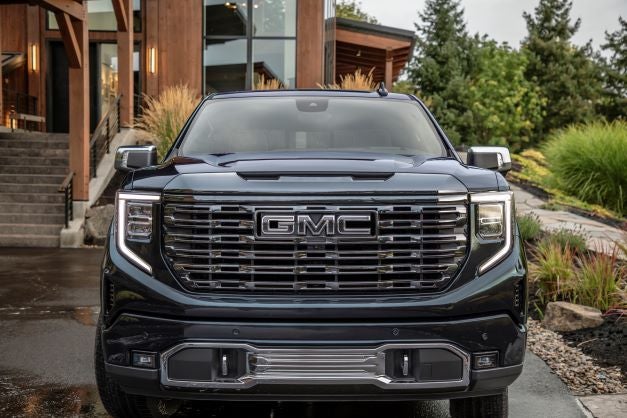 Domestic sales by the five main South Korean automakers combined fell slightly to 122,134 units in July 2022 from 123,512 units a year earlier, according to preliminary wholesale data released individually by the companies.
Import sales are covered in a separate report.
The ongoing shortage of semiconductors continued to affect vehicles supplies to the local market last month with some brands affected more than others by disruption. Hyundai domestic deliveries fell by 6% to 56,305 units while GM Korea reported a 16% drop to 4,117 units and Renault Korea sales were 14% lower at 4,257 units. Kia reported a 7% rise to 51,355 units and Ssangyong enjoyed an 8% increase to 6,100.
In the first seven months of the year (YTD) combined domestic sales were down 10% to 791,020 units from 876,706 a year ago.
Global sales by the 'big five', including vehicles Hyundai and Kia produced overseas, increased 7% to 637,393 units in July from 594,583 a year earlier, due mainly to rising overseas sales, while YTD volume was down 3% to 4,182,363 from 4,320,658 units.
Overseas sales surged 9% to 515,259 units last month from 471,071 a year earlier but were still down 1.5% at 3,391,343 YTD from 3,443,952 units.
Hyundai Motor global sales increased 4% to 325,999 units in July from 313,460 a year earlier, reflecting higher overseas deliveries while domestic sales continued to underperform. Global sales YTD were still down 6% at 2,205,040s, including 116,000 EVs, compared with 2,344,645 units a year ago.
Domestic sales dropped 6% to 56,305 units last month from 59,856 a year earlier, despite strong demand for SUVs and the upmarket Genesis brand.
YTD sales were down 12% at 390,701 from 445,951 units. Overseas sales increased 6% to 269,694 units in July from 253,604 units, while cumulative sales were down 4% at 1,814,339 from 1,898,694 units reflecting significant headwinds in the first half of the year including the suspension of company operations in Russia and logistics issues in China.
Hyundai left unchanged its forecast for an 11% rise in sales to 4,323,000 vehicles in 2022, driven by a 13% rise in overseas sales to 3,591,000 units and a slight rise in domestic sales to 732,000 units.
The automaker said it would "endeavour to alleviate business uncertainties by optimising production and inventories while diversifying business strategies tailored for each region".
Kia global sales rose 6% to 257,903 vehicles in July from 242,720 a year earlier, thanks to stronger domestic and overseas sales as semiconductor shortages began to ease. YTD global sales were slightly lower at 1,677,391 units versus 1,686,827.
Domestic sales rose 7% to 51,355 units last month from 48,160 a year earlier but were still down 4% at 313,887 YTD from 326,544, despite strong demand for Sorento and Sportage SUVs.
Overseas sales rose 6% to 206,548 units in July from 194,560 while YTD volume was just slightly higher at 1,362,458 from 1,360,283, underpinned by strong demand for the Sportage and Seltos SUVs.
Kia left unchanged its full year global sales forecast of 14% growth to 3.15 million vehicles, including 562,000 domestic sales and 2.59 million units overseas, with new models such as the EV6 GT and the redesigned Niro helping to drive up demand.
GM Korea global sales jumped 36% to 26,066 vehicles in July from 19,215 a year earlier, with a strong surge in exports offsetting weaker domestic sales. YTD sales were down 15% at 148,822 units from 173,998 previously, with output significantly affected by the semiconductor shortage.
Domestic sales dropped 16% to 4,117 units in July from 4,886 a year earlier and by 43% to 21,668 YTD from 38,046 units.
The automaker continued to beef up its domestic range with imports from the US such as the upgraded Equinox and Tahoe SUVs. The company said it would launch the GMC brand in the second half of the year with the Sierra Denali pickup truck set to lead the brand's market entry.
Exports rose 53% year on year to 21,949 units last month from 14,329, driven by strong deliveries of the Trailblazer, but YTD volume was still down 6% at 127,154 from 135,952 units.
GM Korea plans to cease operations at its Bupyeong 2 plant by the end of the year with production of the Trax compact SUV and Malibu midsize sedan to cease in November. Production will be concentrated at the Bupyeong 1 and Changwon plants which have a combined production capacity of 500,000 vehicles annually on three shifts. They make the Chevy Trailblazer SUV and the Spark mini car respectively. A new crossover is scheduled to go into production in Changwon later this year.
Renault Korea saw its global sales surge 51% to 16,673 vehicles in July from 11,033 units a year earlier, reflecting a rebound in export sales after a sharp fall in the previous month which was blamed in part on the semiconductor shortage. YTD sales were up 39% at 92,829 from 66,959, reflecting mainly strong export growth throughout most of the year.
Local sales fell 14% to 4,257 units last month from 4,958 a year earlier and by 10% to 30,487 YTD from 33,888 units. Exports more than doubled to 12,416 units in July from 6,075 and were up 89% at 62,709 YTD from 33,161 units, as the company stepped up shipments of the Renault branded XM3 and QM6 SUVs to Europe.
Last month Renault Korea announced plans to produce its first EV in 2026, by which time it expects the local EV market to have risen to 20% of overall vehicle sales, and to between 30% and 40% by 2030.
Bankrupt Ssangyong Motor global sales increased 32% to 10,752 vehicles in July from 8,155 a year earlier, reflecting a rebound in domestic and overseas demand. YTD sales were up 21% at 58,281 units from 48,229.
Domestic sales rose by almost 8% to 6,100 units last month from 5,652 a year earlier, while YTD volume was up 6% at 34,277 from 32,277.
Exports rebounded 86% to 4,652 units from weak year earlier sales of 2,503 units while cumulative volume was 50% higher at 24,064, up from 16,042.
The company launched its first battery-powered SUV in March, the Korando e-Motion, to help strengthen its domestic sales.
The Seoul bankruptcy court at the end of June said a consortium led by the local steel and chemicals company KG Group had been selected as the successful bidder in its latest auction for the bankrupt automaker, having offered the best deal in terms of "acquisition price, fundraising plans and financial status". The winning bid was valued at KRW950bn (US$736m), including KRW600bn in operating capital, with the consortium given until 15 October to complete the deal.
| Brand | Domestic | Overseas | Global |
| --- | --- | --- | --- |
| Hyundai | 56,305 | 296,694 | 325,999 |
| Kia | 51,355 | 206,548 | 257,903 |
| GM Korea | 4,117 | 21,949 | 26,066 |
| Renault Korea | 4,257 | 12,416 | 16,673 |
| Ssangyong | 6,100 | 4,652 | 10,752 |
| Totals | 122,134 | 515,259 | 637,393 |
| Sources: industry data | | | |