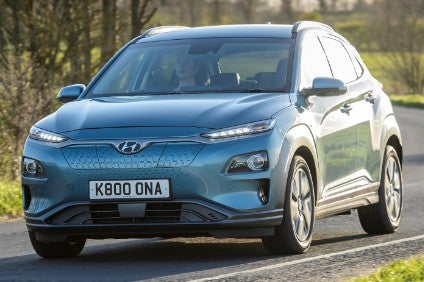 South Korean sales of electric vehicles surged by 96% to 71,006 units in the first nine months of 2021, according to data collected by the Korea Automotive Technology Institute (KAII).
The institute said South Korea ranked as the seven-largest market for these vehicles globally in this period, behind China with 1.76 million sales; the US with 272,554 units; Germany 243,892 units; UK 131,832 units; France 114,836 units; and Norway 84,428 units.
EV sales accounted for roughly 5.5% of the South Korean vehicle market in this period, compared with 9.4% in China and 2.3% in the USA.
KAII estimates global EV sales amounted to 3.01 million units in the first nine months of the year, exceeding the 3 million mark for the first time. It said Hyundai Motor Group's global EV sales rose by 67% to 159,558 units in the nine-month period, making it the fifth-largest EV maker in the world after Tesla with 625,624 units; China's SAIC Motor with 413,037 units; Volkswagen 287,852 units; and China's BYD with 189,751 units.
See also: