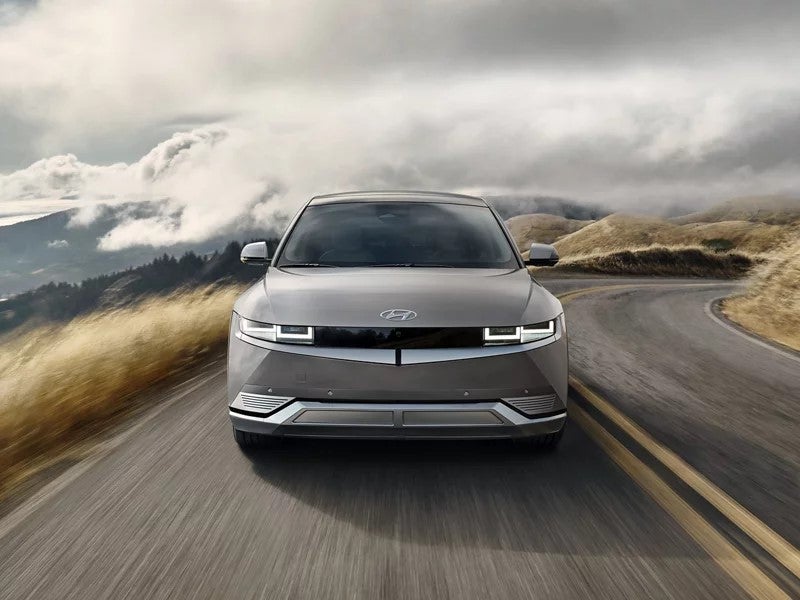 Domestic sales by South Korea's five main automakers combined rose 8% to 128,853 units in April 2023 from 119,628 a year earlier, according to preliminary wholesale data released individually by the companies.
The data did not include sales by low volume commercial vehicle manufacturers or sales of imported vehicles which are covered in a separate report.
Sales last month were lifted by improving supplies of semiconductors, which helped automakers increase production compared with last year, while demand was also driven by new models from Hyundai and Kia. Most local manufacturers reported higher sales last month.
Hyundai reported a 12% sales increase to 66,660 units while Kia sales were just slightly lower at 49,579 units as the company prioritised export production. GM Korea enjoyed a 77% rebound to 5,230 units following the launch of the new Trax crossover vehicle and KG Mobility, formerly known as Ssangyong Motor, reported a 15% increase to 5,583 units while Renault Korea sales plunged 23% to 1,801 units.
In the first four months of 2023, domestic vehicle sales increased 16% to 498,181 units from 428,189 last year.
Global sales by Korea's 'big five', including vehicles produced overseas by Hyundai and Kia, increased 10% to 656,448 units in April from 597,658 a year earlier while cumulative sales were 12% higher at 2,597,443 from 2,319,558.
Overseas sales increased 10% to 527,595 units from 477,915 while year to date (YTD) volume was 12% higher at 2,101,282 units from 1,884,181.
Hyundai Motor sales increased 8.5% to 336,212 units in April from 309,876, reflecting strong domestic and overseas sales following a number of recent new model launches and improved semiconductor supply. YTD global sales were up 12% to 1,357,924 units from 1,212,567.
Domestic sales increased 12% to 66,660 units last month from weak year earlier sales of 59,415, resulting in YTD sales rising 22% to 257,707 from 211,513 – helped by strong demand for the redesigned Grandeur sedan and a strong SUV range. Hyundai launched the redesigned Kona compact SUV range this year, including an electric variant, and plans to launch the redone Santa Fe and an Ioniq 5 N variant later this year.
Overseas sales increased 7.6% to 269,552 units in April from 250,461, while YTD volume was up 10% at 1,100,217 from 1,001,054, reflecting strong demand for SUVs in North America, Europe, India and south east Asia.
Earlier this year Hyundai said it aimed to increase global sales 10% to 4.32m units in 2023, helped by "optimised business strategies tailored for each region". This includes 3.54m overseas sales and 781,000 at home.
Kia global sales increased 8% to 259,524 vehicles in April from 239,539 a year earlier, driven by continued strong overseas demand. Total sales YTD were up 11% to 1,027,775 units from 925,277 last year, driven by strong demand for SUVs and the new K3 sedan with overall output lifted by improved semiconductor supply.
Domestic sales fell 1% to 49,579 units last month from 50,210 a year earlier, with the Sorento and Sportage SUVs and Carnival MPV the best selling models. Cumulative four-month sales were up by over 13% at 195,234 units from 172,052 units.
Overseas sales rose 11% to 209,945 units in April from 189,329 and were also up 11% at 835,441 YTD from 753,225, reflecting robust demand in North America, Europe, the Middle East, India and Africa.
Kia has set a target of increasing global sales 10% to 3.2min 2023, including 585,120 domestic and 2.61m overseas. The automaker said it was continuing its transition to become a sustainable mobility solutions provider through new models, including the EV9 launched in March. The company's medium term target is to sell 4.3m vehicles annually by 2030 of which 1.6m are expected to be battery electric vehicles (BEVs).
GM Korea global sales more than doubled to 41,233 vehicles in April from 19,785 a year earlier, reflecting surging domestic sales and exports after the company began production of the new Trax crossover vehicle at its Changwon plant in February. YTD sales were up 55% to 124,456 units from 80,368 a year earlier.
Local sales rebounded 77% to 5,230 units last month from 2,951 but YTD sales were still down 12% at 9,067 from 10,350, reflecting sharp losses earlier in the year. The company previously said it would launch six new and upgraded models this year, including the new Trax, the imported GMC Sierra pickup truck and the Cadillac Lyriq EV.
Exports surged 114% to 36,003 units in April from 16,834 while YTD volume was 65% higher at 115,389 from 70,018.
Renault Korea global sales plunged 53% to 9,580 vehicles April from 20,318 units a year earlier, reflecting a sharp fall in local deliveries and overseas shipments. YTD sales were down 24% at 42,396 units from 55,554.
Local sales fell 23% to 1,801 units last month from 2,328 earlier, as the company struggled with rising competition from domestic and imported brands while cumulative sales were down 48% to 7,771 from 14,957 units.
Exports plunged 57% to 7,779 in April from 17,990 units, while YTD volume was down 17% at 33,625 from 40,567 a year earlier, with the company reporting difficulties securing ships to transport XM3 and QM6 models to Europe this year.
Renault Korea this week said it planned to suspend production for 10 days this month to reduce inventory build-up due mainly to weak domestic demand.
KG Mobility (nee Ssangyong) reported a 22% increase in global sales to 9,899 vehicles in April from 8,140 a year earlier, reflecting buoyant domestic and overseas sales as confidence in the company continued to rebound following last year's successful takeover by a consortium led by local steel and chemicals firm KG Group. YTD sales were up 43% at 44,892 units from 31,328 units a year earlier.
Domestic sales surged 15% to 5,583 units last month from 4,839 and 47% to 28,402 YTD from 19,317. KG Mobility recently showed its new battery powered Torres EVX SUV which it claimed can travel up to 500km on a single charge. It is scheduled to hit the market in the second half of the year.
The company also displayed three BEVs at the show, including the O100 pickup truck built on a dedicated EV platform, the F100 based on the Rexton SUV and the subcompact KR10 SUV.
Exports rose 31% to 4,316 units last month from 3,301 and 27% to 16,610 YTD from 13,101.
South Korean automakers: domestic/overseas sales by brand, April 2023