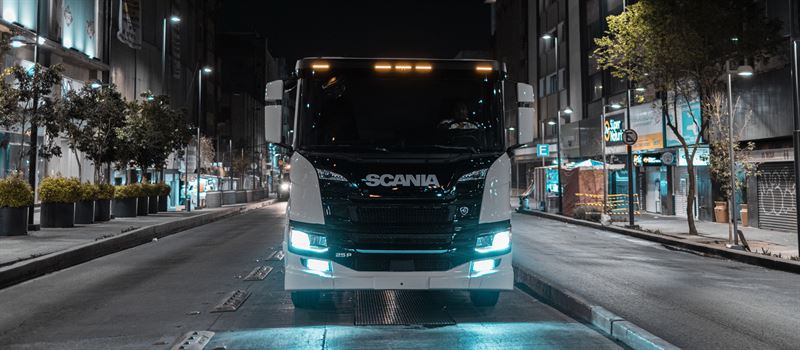 Heavy truck maker Scania's sales grew 42% year on year to SEK45.8bn in the first quarter of 2023.
Operating margin rose to 13.5% from 7.5%.
Vehicle deliveries increased 36% to 22,626 trucks.
"Overall global truck demand remains at a high level in Scania's key markets, with the exception of Latin America where the weakening economy is affecting demand," Scania said in a statement.
"For buses and coaches, demand is gradually coming back from low levels after being hit hard by the pandemic.
"Order intake for Power Solutions is at an all-time high, driven by the strong momentum among OEMs. The high activity levels in the quarter were reflected in service sales, which grew 15% adjusted for currency."
"Despite continuing macroeconomic and geopolitical uncertainty, transport activity remained high, as did demand for our products," CEO Christian Levin said.
"Our efforts to stabilise the production system have paid off. The higher volume and improved capacity utilisation in production impacted operating income."