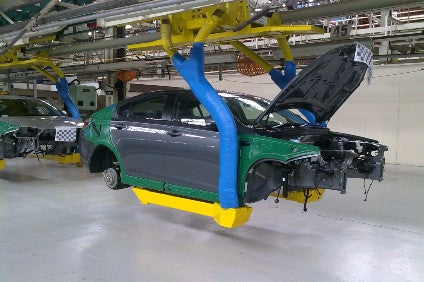 Chinese automaker SAIC Motor has confirmed plans to enter the Indian market by 2019, according to local reports.
The company will sell cars under the iconic British MG brand through its newly established local subsidiary, MG Motor India.
Two key executives have been appointed to drive these plans forward: Rajeev Chaba as CEO and P Balendran as executive director.
The company said it had yet to finalise plans for local production but it is expected to invest directly in its own manufacturing facility. The investment value was not disclosed, with SAIC still evaluating whether to invest in a greenfield plant or offer to buy General Motors' existing Halol plant in the state of Gujarat after the US carmaker announced plans to withdraw from the local Indian market.
The MG brand is the main focal point of SAIC global passenger vehicle strategy, with assembly and distribution operations being established across the Asia Pacific region, albeit with limited sales success so far.
SAIC said it can readily implement a product strategy that can respond to Indian prime minister Modi's drive towards zero emissions vehicles as the country struggles with some of the world's highest pollution levels in its main cities.