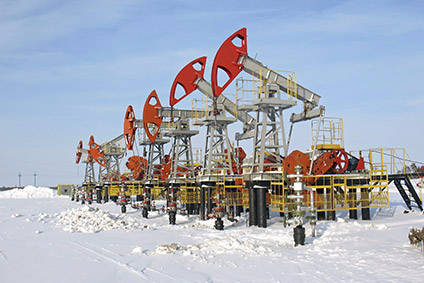 Russian analysts say domestic sales will continue to fall this year, but expect the situation to improve in 2017, when demand is forecast to pick up.
The catastrophic collapse in Russian automotive sales has seen the Association of European Businesses (AEB) estimate the market to be around 1.5m units in 2016, with the rate of sharp decline evident from a number just two years ago of 2.49m.
But last March figures saw sales falling 'only' 10%, a situation described by AEB Automobile Manufacturers Committee chairman, Joerg Schreiber, as "bottoming out," while a slowly strengthening oil price continues to bolster hopes of an economic up-tick in the Russian economy.
"The situation is improving," EY CIS Automotive Group Head, Andrey Tomyshev told just-auto from Moscow. "This year will be in negative sales volumes – they will decrease 10%-15% but from the following year, it will rebound.
"It will start growing and will depend heavily on GDP and oil prices and of course the lag demand, which was not satisfied in previous years; demand which has accumulated during [the] market decline.
"People will need to renew cars and the car parc should be renewed, starting from 2017."
Part of the reason why Russia has arrested its precipitous rate of decline may be the Kremlin's decision to pump RUB50bn (US$769m) into the automotive industry, mainly through an aim to reduce car parc age, while lower vehicle credit and rental rates programmes will remain.
Russian companies will also receive financial support on their investment credits, with the State allocating funds to regional authorities.
"The government has this programme for this year – the amount is around RUB50bn – which is not less as in previous years so the government is maintaining high level of support for the market," added Tomyshev.
"In order to support [the] automotive market rebound, they [Moscow] should continue extensive support."