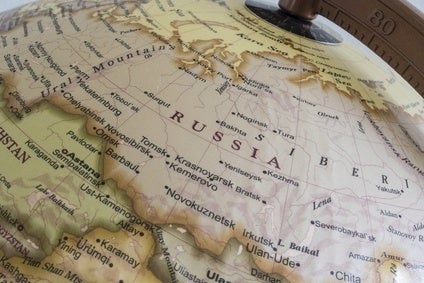 Russia's Association of European Businesses (AEB) says it detects a slowdown in the rate of sales falls, after figures last month showed new car and light commercial vehicle numbers dropping 19.4%.
August sales fell 19.4 % compared to the same month last year or by 33,348 sold units, amounting to 138,670 cars, according to the AEB Automobile Manufacturers Committee (AEB AMC).
From January to August, 1,051,851 cars were sold.
"The pace of year-on-year sales decline slowed down further in August, suggesting the market is moving closer to finding some sort of equilibrium at a new, lower level," said AEB Automobile Manufacturers Committee chairman, Joerg Schreiber.
"This may not happen too soon however, as currency fluctuations continue to have an enormous impact on day-to-day consumer behaviour and demand for high-value goods like cars.
"The latest sharp drop in the value of the rouble is a sure guarantee for the market to see an immediate uplift in sales, only to be followed by a corresponding slump later.
"So get ready for another ride on the Russian roller coaster."
The auto sector is feeling the pinch from a series of external factors beyond its control such as the depreciating currency, a slumping oil price, steep credit costs and the imposition of international economic sanctions as the West expresses its disapproval of what it perceives as Russia's actions in Crimea and East Ukraine.
"I think we will understand the latest decrease in the oil price in a couple of weeks or a month," EY (Ernst & Young) CIS Automotive Group Head, Andrey Tomyshev told just-auto from Moscow.
"The change in the economic climate will affect disposable income, certainly it will, because exchange rates have depreciated more. It will decrease [automotive] sales, but it is quite difficult to figure out to what extent."
Despite the squeeze on finances, The Kremlin is supporting the automotive sector with a raft of initiatives such as credit incentives and the extension of its scrappage scheme.
Yet another potential factor affecting the oil price may be the imminent reemergence of Iran onto the world economic stage as the US Congress prepares to debate the formal lifting of sanctions in exchange for tough oversight on Tehran's nuclear energy policy.