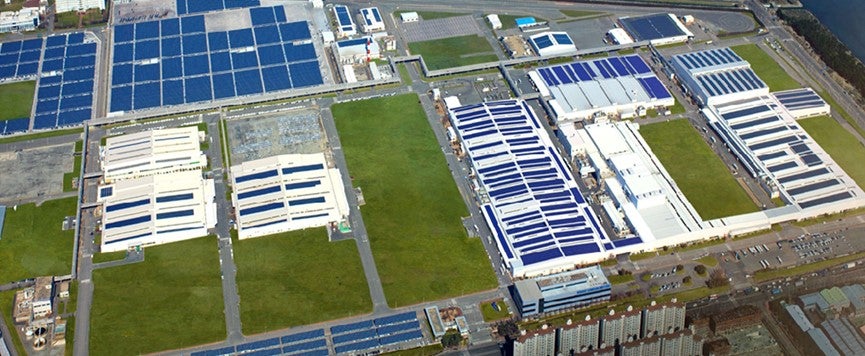 Renault plans to build an R&D centre on the site of its headquarters in Busan to help strengthen its collaboration with suppliers, academic institutions, industry organisations and local government, according to local reports.
The French carmaker's local manufacturing subsidiary, Renault Korea Motors, announced it had signed a collaboration agreement called "Business Cooperation Agreement on Establishing a Future Car Industry Ecosystem in Busan" with the Busan City Government; the Busan Auto Parts Industries Cooperative Association (BAPICA); the Korea University Council for Industry-Academia Collaboration Groups in Busan, Ulsan and Gyeongnam; and the Busan Technopark.
The agreement was intended to strengthen the company's ties with the local community, help improve collaboration with suppliers and help implement business decisions. Renault Korea said it planned to establish the "Busan Eco Cluster Center" at its Busan plant to undertake local R&D work.
BAPICA has agreed to help improve the collaborative relationship between Renault Korea and its suppliers and to ensure the smooth supply of parts while the Korea University Council agreed to develop and implement tailored curricula and industry-academia cooperation programmes. Busan Technopark also agreed to help in the development and recruitment of skilled personnel through industry-academia collaboration and other programmes.
The Busan city government said it was working closely with Renault Korea to help it establish a strong local production and export base within the Renault Group, by facilitating investments in future projects including electric vehicle components.
Renault Korea plans to begin local production of a Geely based hybrid model towards the end of the year, with other low- and zero-emission models expected to be introduced at the Busan plant in the following years.
The factory has capacity for 300,000 vehicles per year.
Earlier this month Renault Korea reported a 24% drop in global sales to 42,396 units in the first four months of 2023, with local sales plunging by 48% at 7,771 units.