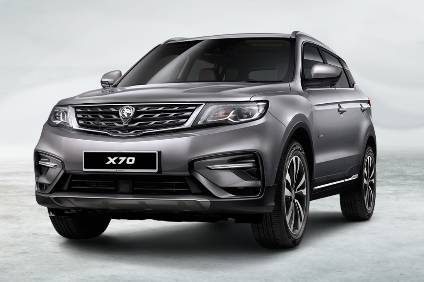 Malaysian national car company Proton Holdings announced it was returning to South Africa after an absence of 10 years with new local distributor Combined Motor Holdings (CMH), marking the occasion with a launch event of the first two models.
CMH this week launched sales of the X70 and X50, two popular compact SUVs in Malaysia based on models provided by Chinese partner Geely. The two models are imported into South Africa fully assembled and will be joined by the Saga compact car later in the year.
CMH CEO Jebb McIntosh said: "When the Proton brand became available, we jumped at the opportunity for several reasons but mostly because we saw a gap in the market for quality SUVs within an affordable price bracket.
"There are many luxury brands selling SUVs in South Africa, but most are simply unaffordable to the average car buyer here."
McIntosh said CMH plans to have 25 dealers within six months, with the first 17 having already undergone sales and technical training, adding: "A full range of replacement parts is already in stock in our distribution centre so customers can buy the vehicles with confidence."
Proton exports from Malaysia increased 34% to 4,040 vehicles in the first eight months of 2022 while the company also enjoyed good sales in its home market thanks in large part to its partnership with Geely. Domestic sales increased 40% to 83,441 units YTD.