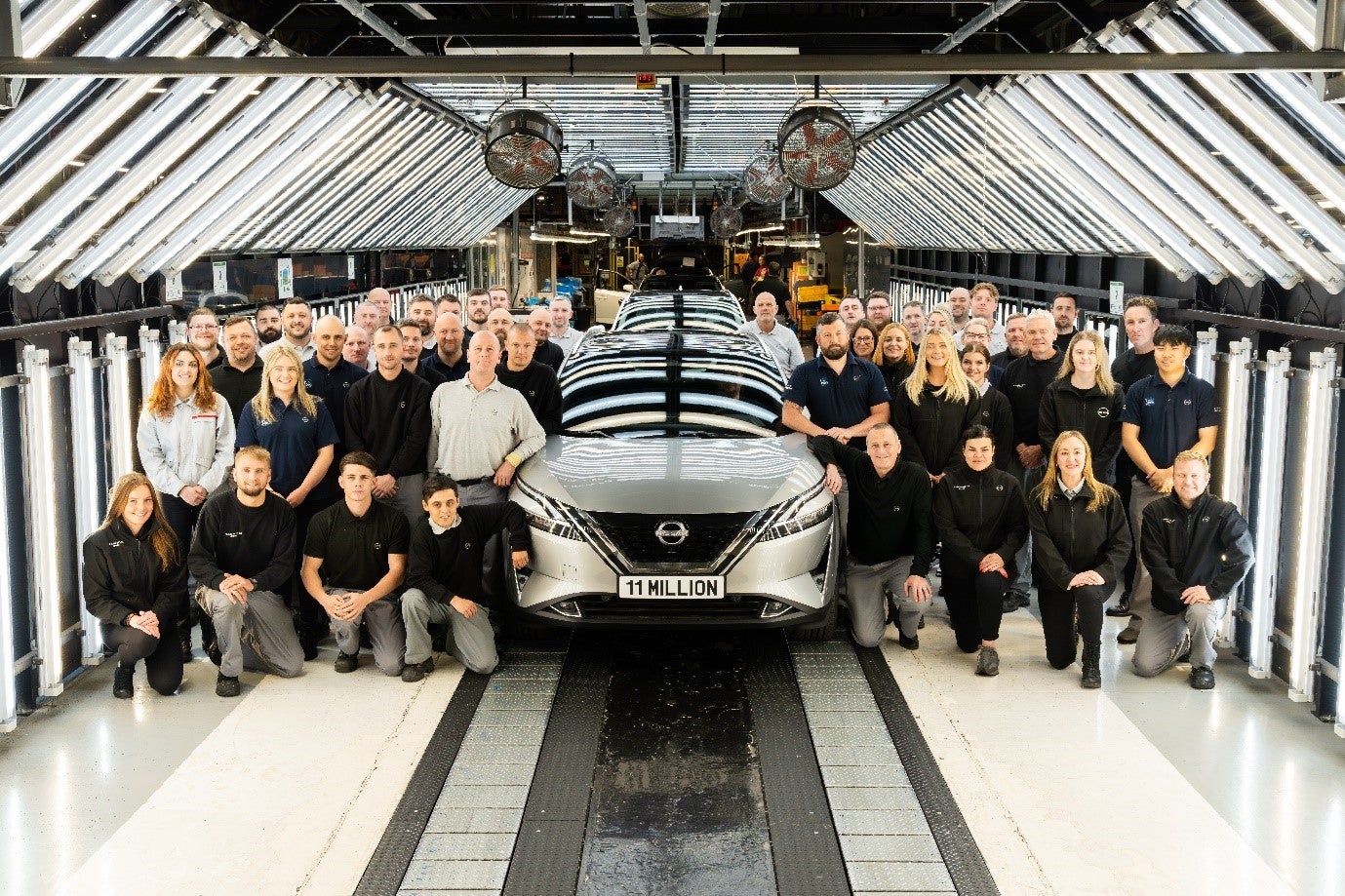 Nissan Sunderland has become the fastest UK car manufacturer to reach 11 million vehicles.
The plant, based in the north of England, is the UK's largest car manufacturer by volume.
It has a workforce of around 6,000 people, with approximately five million parts arriving at the plant per day.
Nissan Sunderland's 11 millionth car off the line was the Blade Silver Nissan Qashqai e-POWER, which is one of three EV models currently being produced at the site.
Adam Pennick, Vice President, Manufacturing, at Nissan Sunderland, said: "This milestone reflects the vast experience that our world-class manufacturing team has in delivering the quality cars that our customers love.
"We've come a long way since production first started with some iconic models on the way. But we're always looking forward, and our fully electrified range and EV36Zero plan mean we have an exciting and sustainable future ahead."
To date, more than 50,000 Qashqai e-POWER and 20,000 Juke HYBRID have been built.
The plant is also moving forward with its EV36Zero project, which consists of three main elements: a new electric vehicle, a 12GWh gigafactory with the company's battery partner Envision AESC, and a microgrid to deliver 100% renewable energy to Nissan and suppliers.
The first car built at the plant in 1986 was a white Nissan Bluebird and took 22 hours to build.