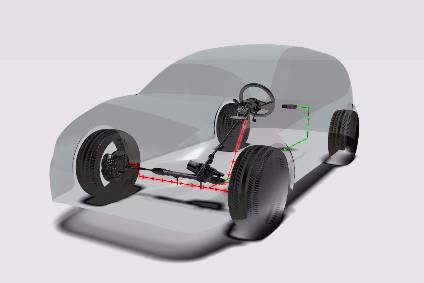 Nexteer Automotive said it had made 2m rack-assist electric power steering (REPS) systems at its Suzhou factory in China.
"Since the production of REPS began in Suzhou in 2015, we have provided these innovative, high-quality steering systems to numerous OEM customers across the region," said Yi Ren, general manager, Nexteer Suzhou.
"Our REPS systems support growing industry megatrends such as electrification and automation and we're constantly updating our product portfolio to meet the growing need of OEMs for advanced safety and performance."
The REPS is designed for heavier vehicles to handle higher front-axle loads and optimise packaging space. While providing branded steering feel and road feel, REPS also enables these heavier vehicles to take advantage of all the advanced safety and performance features enabled by EPS technology, such as lane keeping, park assist, traffic jam assist, lane departure warning and more.
REPS systems are also playing a critical role in global OEMs' transition toward electrification.
With the added weight of batteries in electric vehicles, OEMs are also turning to high output REPS systems which nearly doubles the steering load capability of standard REPS. The supplier's systems can steer up to 24 kilonewtons (kN) of load compared with 10-17 kN for a typical standard REPS.
"Nexteer produced the world's first 12-volt REPS system in 2010 and has since become the global leader for REPS," claimed David Fan, Asia Pacific division president.
Nexteer offers a full of EPS systems for vehicles of all sizes.