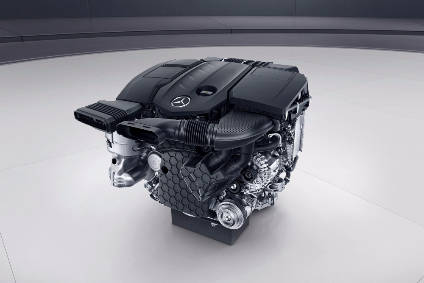 Mercedes-Benz says it is the first manufacturer to put diesel vehicles on the market that already meet the EU's stricter emission limits that come into force in September 2017.
It says this has been achieved through an 'integrated technology approach', which includes new stepped combustion chambers and further developed exhaust-gas recirculation. The new engine design also allows all components for exhaust-gas recirculation to be positioned directly on the engine, instead of under the car floor. This, it is claimed, significantly enhances the system's overall effectiveness – largely independently of ambient temperatures and driving style.
The market launch of the completely newly developed four-cylinder diesel engine OM 654 is in the new E-Class.
The new four-cylinder engine is the first member of a modular engine family that will be applied throughout the entire portfolios of Mercedes-Benz Cars and also at Mercedes-Benz Vans. Several levels of power output are planned, as well as longitudinal and transverse installation in vehicles with front-, rear- and all-wheel drive. In this way, Mercedes-Benz will equip its entire range of diesel cars in Europe with this latest engine generation including SCR technology (selective catalytic reduction) by 2019 at the latest, it says
Mercedes also says the new family of diesel engines also has the advantage of particularly low nitrogen-oxide (NOx) emissions, confirmed by DEKRA, a German vehicle inspection company.
As part of an EUR3bn investment programme in engine technologies, Mercedes also said it plans the large-scale introduction of particulate filters for gasoline engines. After more than two years of positive field tests with the Mercedes-Benz S 500, additional versions of the S-Class with gasoline engines are to be equipped with this new technology with the next model upgrade. That will be followed by gradual implementation in further new models, model upgrades and new engine generations. After that, particulate filters will also be applied in the current model ranges, the company said.