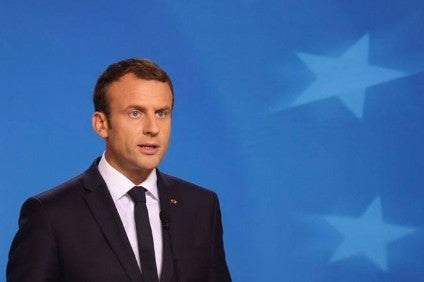 President Emmanuel Macron is currently meeting senior OEM, supplier and union representatives in Paris with a major announcement concerning support for the sector being made later this afternoon (26 May).
The Head of State has called the industry together along with with his Transport, Finance and Employment Ministers in his official residence of the Palais de l'Elysée in the French capital, before visiting a Valeo plant in the Pas-de-Calais area of northern France where he will make a statement.
"Hit with full force by the crisis, the automotive sector has benefited from emergency measures put in place by the government," said a statement from the Elysée and sent to just-auto by the Finance Ministry in Paris.
"A new stage is opening today with the objective of making the clean vehicles of tomorrow in France and reinforcing the competivity of the sector."
At the Valeo site in Etaples, Macron will specifically tour a 48 volt engine production line, before outlining the support plan.