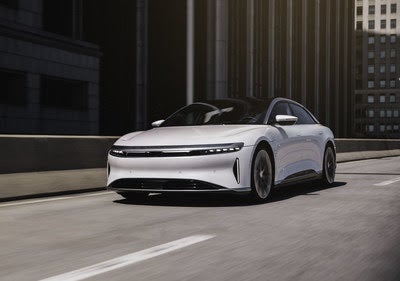 Lucid Group, the US-based luxury EV start-up, is set to enter the Chinese car market, its head of operations Zhu Jiang has reportedly said.
An anonymous source disclosed to Reuters that Lucid will reportedly sell imported cars in China but it is also "considering local production in the country."
It is reported that Zhu Jiang joined Lucid earlier this week. He confirmed the news the automaker was planning to enter the Chinese auto market when approached by Reuters for comment, but declined to comment on its plans for domestic production.
Last week Lucid announced it intended to raise $3 billion through a stock offering, with the majority coming from Saudi Arabia's Public Investment Fund (PIF). The public offering was expected to close this week, its statement said.
Earlier this year, Lucid axed around a fifth of its US workforce to cut costs as volume plans have fallen short of targets.
The Chinese market for electric vehicles is growing strongly, led by BYD and Tesla – with heavy discounting this year.