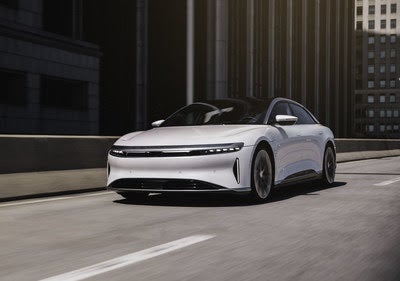 Lucid Group CEO Peter Rawlinson has told workers in a letter posted on the company's website the EV startup would reduce its workforce by about 18%, affecting both employees and contractors.
"This action is aligned with the cost discipline announcement we made in late February when we reported earnings. We are also taking continued steps to manage our costs by reviewing all non-critical spending at this time," he added.
That would be about 1,300 people, thedetroitbureau.com said.
"We have been reviewing and implementing several other ways to optimise our cost structure, but unfortunately these measures alone won't achieve our objectives," Rawlinson said.
He added the US workforce would see reductions in nearly every organisation and level, including executives.
"These decisions are designed to position us to be more resilient and agile, thereby strengthening the company for the long term."
According to thedetroitbureau.com, the company said it would incur charges between US$24m and $30m related to the move.
As has been the case for many of the EV startups, production levels have been below forecast due to several including trouble with the supply chain as well as issues with the company's factory setup.
The report said Lucid booked Q4 revenue of US$26.4m and full year revenue of $257.7m on Wednesday, falling short of Wall Street projections of $303m. The company said it produced 7,180 Air premium electric sedans last year, above its forecast production of 6,000 to 7,000 units, and delivered 4,369 units.
Last month, Lucid officials had said they anticipated producing 10,000 to 14,000 high end EVs in 2023, less than analysts' projection of more than 20,000.
On 21 February, orders totaled 28,000 units, down from 34,000 on 8 November, thedetroitbureau.com said.