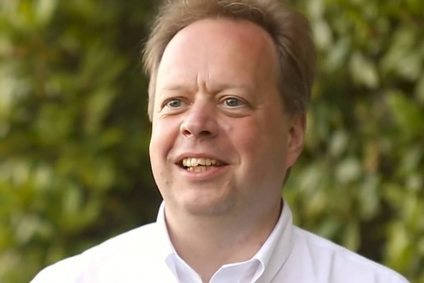 Aston Martin CEO Andy Palmer has described high levels of automated driving assistance that still leave significant transition between on-board systems and human inputs as 'reckless'.
Speaking at a media briefing to an SMMT 'Connected' conference in London, he said Aston Martin would not employ so-called [SAE] 'level 3' autonomy which introduces automated driving systems with the expectation that the human driver can respond to a request to intervene. "We think level 3 autonomy is reckless," he said. "We will rely on level 4 technology where you can rely on the car taking care of safety if there is a problem."
Palmer also criticised 'populist' plans for blanket vehicle-based speed controls in the EU. "We would be far better off geo-fencing schools and hospitals for reduced speed limits, because that's where it counts," he said.
"90% of [road traffic accident] fatalities are around distracted driving or driver error. Cherry-picking bits of the technology and depolying them early potentially carries the risk of making things worse, not better. My appeal is that we work with a plan that gets us to level 4 technology."
Palmer also told conference delegates that driver appeal is at the heart of Aston Martin's brand values. Aston Martin cars, he said, would only ever go to level 2 (essentially, partial automation where cars are now with driver assistance systems – such as adaptive cruise control, driver supported but in control). However, the plan is that Lagonda all-electric super-luxury brand would go to level 4 when the technology allows. "That's about a chauffeured experience," he said. "And you could lose the driver."
Some OEMs are going ahead with level 3 automation technologies. Audi, for example, has claimed a world first for the new A8 flagship saloon's 'traffic jam pilot' – operating at SAE level 3. The technology handles the task of driving in a traffic jam or slow-moving highway traffic up to 60km/h (37.3mph). With traffic jam pilot engaged, drivers no longer need to continuously monitor the vehicle and the road but must take over when the system prompts them. And there's the rub: the transition between driver and autonomous operation is potentially fraught with trouble. Studies suggest that drivers who have 'switched off' from driving will take longer to retake control – longer than manual drivers – in an emergency situation.