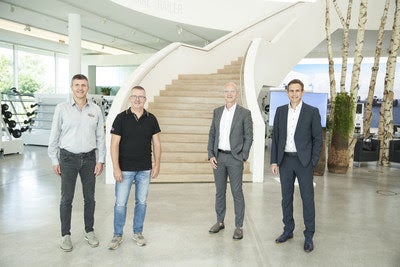 KW Automotive has bought the damping technology business of AL-KO Vehicle Technology.
The unit has 250 workers at two factories in Spain and China making commercial vehicle shock absorbers.
KW is based in Germany.
"This transaction offers the opportunity for a technological leap forward, from which our AL-KO product segments will also benefit, said Harald Hiller, president and CEO.
The selling company would focus on its core business, the development and production of chassis and suspension components for trailers, recreational vehicles, light commercial vehicles and "new mobility solutions".
KW specialises in suspension products for road and motorsport use and gains new factories in Europe and China, as well as commercial vehicle expertise.
AL-KO last month bought alloy wheel maker BBS, adding 260 workers and, in January, acquired Reiger Suspension, an off-road racing damper manufacturer.
Financial details were not available.