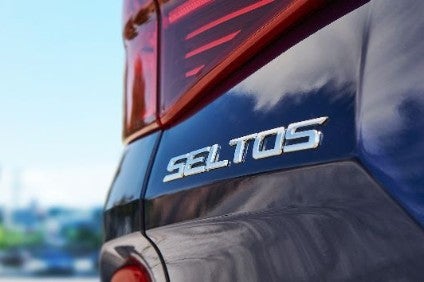 Kia Motors reportedly has begun production of its new Seltos compact SUV in India, initially for local sale, a month after the model reached showrooms in South Korea.
The South Korean automaker began production of its latest SUV model at its newly-built Anantapur plant in the Indian state of Andhra Pradesh which has capacity for 300,000 vehicles per year. Industry reports suggested the factory was initially making entry level versions of the Seltos, fitted with 1.6-litre petrol engines.
The main global Seltos factory is in Gwangju, South Korea, which produces models fitted with the company's 1.6-litre T-GDI turbocharged petrol engine producing 177PS; a two-litre naturally aspirated petrol engine producing 149PS; and a 1.6-litre diesel producing 136PS.
Three automatic transmission options are available depending on market, including a seven speed dual clutch unit, a conventional six speed plus continuously variable transmission (CVT).
Kia said it had received 22,000 pre-orders for the Seltos in India and expected to assemble 52,000 units by the end of the year.
A second model will be added at the plant next year.
The automaker said it plans to export vehicles to the Middle East, Latin America and other Asian countries from the plant within three years.
The Seltos launch comes at a difficult time for the Indian market, with passenger vehicle sales plunging by almost 31% to 200,790 units in July from 290,931 units a year earlier – the sharpest monthly decline in 19 years according to data released by the Society of Indian Automobile Manufacturers.