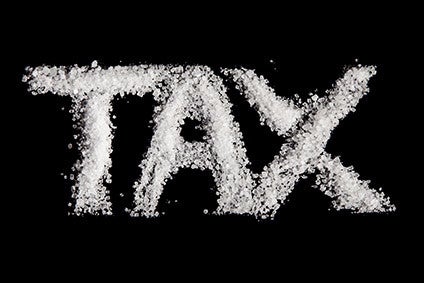 Kaluga's Economic Development department says the automotive sector now accounts for 30% of the region's industrial manufacturing and 10% of its tax revenues.
The importance of Kaluga, situated around 100 miles south west of Moscow, can be gauged by the significant automotive cluster which has sprung up and is now home to PCMA Rus, Volvo and Volkswagen, as well as numerous suppliers.
"This cluster provides us with 30% of our industrial manufacturing and a lot of jobs created in car parts [as well as] OEM manufacturing [and] 10% tax revenue," said Kaluga Minister of Economic Development, Dmitry Razumovsky at the recent Russian Automotive Forum organised by Adam Smith Conferences in Moscow. "Our strategy was created in 2010 and is extended to 2030.
"All new companies are allocated in 12 industrial parks of 7,500ha [and] we see this strategy for the moment pays good benefits. For the car cluster, this was one of the first strategic clusters we started to develop. It was not by chance we chose car plants – experience and time shows we were not mistaken. We have three manufacturers; PCMA Rus, Volvo and Volkswagen, as well as 27 car component manufacturers [and] RSUB63bn (US$1.1bn) of tax revenue [from 2007-2016].
"The car industry over-performed – one of the key events in 2016 was the 1m cars of Volkswagen. On average we have a 40% localisation rate, although certain models, for example the VW Polo, two-thirds of the car is produced in Russia. Peugeot and Citroen – the key agreement was creating plastics – most of the plastics would be manufactured here."
The Minister added a priority was that of import substitution – an important plank of Russia's attempts to ramp up the availability and quality of parts made domestically – although he conceded some material such as aggregates could not be sourced locally.
"Another driver is demand," said Razumovsky. "We have to support demand with all means possible. That is why we support the Federal Centre using the reduced loan rate [and] credit rate offered to suppliers.
"Ideas expressed about targeted support of car sales in the wake of different programmes – such projects have to be supported. There are a number of difficulties [however] related to using the Special Investment Contract [tax incentive]. This is especially applicable to enterprises which invested heavily."
Kaluga has a long association with technology and manufacturing, being the home of Konstantin Tsiolkovsky – founder of the Russian space programme.
There is still an image of the first Soviet Sputnik or satellite on the flag and coat of arms of Kaluga, while the city has the largest museum in Russia dedicated to space.