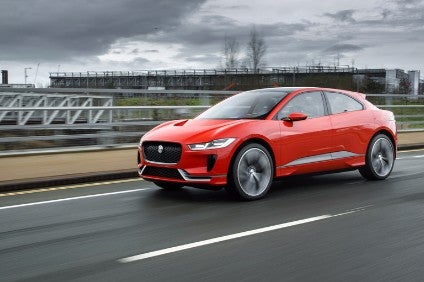 Tata-owned Jaguar Land Rover (JLR) is planning to hire 5,000 additional staff in the UK as it looks to strengthen its expertise in advanced technological areas such as electrification and autonomous drive.
The move will be seen as a major boost for the UK economy as talks start between London and Brussels to negotiate the terms of the UK's exit from the EU.
The company plans to hire 1,000 electronics and software engineers as well as 4,000 additional personnel, including in manufacturing. Most of the new hires will be in Britain. The recruitment drive is planned for the next twelve months.
The increase to JLR's domestic workforce would take it to around 42,000.
JLR is planning to increase the electrification of its model offerings and later this year the carmaker will launch its first all electric vehicle, the Jaguar I-Pace. It will be made under contract by Magna in Austria, but JLR has said that it plans more electric vehicles and that the UK manufacturing facilities would be at the heart of that.
JLR retail sales rose 16% to a record 604,009 vehicles in the year ended March 31, 2017, led by the Jaguar F-Pace and continuing strong demand for the Land Rover Discovery Sport. JLR is a major source of export earnings for the UK economy – some 80% of its output is exported.
Break app code, get Jaguar Land Rover job
Jaguar Land Rover planning electric vehicle production in UK