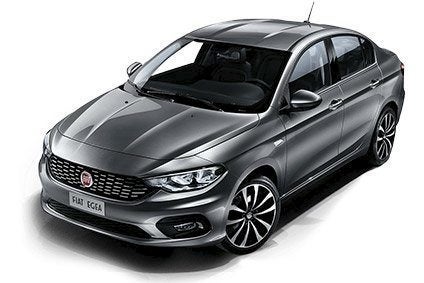 FCA's Fiat has revived the Tipo nameplate for the three-box sedan revealed in May at the Istanbul Motor Show as the first chapter of its 'Fiat Ægea' Project. Sales of the car will start in Italy in December and be gradually extended to the other EMEA region countries, though not the UK, as we reported last week. The Tipo badge will be used in all markets except Turkey.
Fiat said the project name "turned out to be so successful [in Turkey] that it was decided to keep it for the car as well. "The symbolic name has been used by Fiat since its earliest days and is now making a comeback on a global model designed to tackle the challenges of the future."
The Tipo is a new, four-door car designed as a three-box sedan.
It will be offered with two Multijet II turbo diesel engines and two petrol units, with manual or automatic transmission and power ratings from 95 to 120 HP.
It was designed in Italy at the FCA Style Centre and developed in Turkey with Tofas R&D, and is made in the Tofas plant in Bursa and will be sold in 40 EMEA area markets.
Fiat said the project name 'Ægea' "pays homage to a country which has always been strategic for FCA, as demonstrated by the joint venture created in 1968 between what was then the Fiat Group and Koç Holding".
A five-door hatchback and an estate/wagon will follow, with the UK importer telling just-auto last week those two versions will be launched in 2016.
Fiat abandons European Golf segment