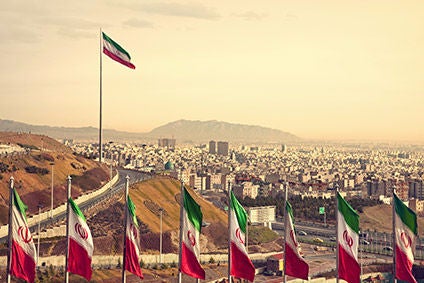 Reliable sources close to Iranian producer, Saipa, say it is not surprising Tehran is mulling a localisation rate of 80% following several overseas evaluations of the quality of domestic components.
Iran has come in from decades of international isolation caused by a West nervous Tehran was attempting to potentially enrich uranium for use in nuclear weapons, but the recent deal between both sides has triggered huge industrial and automotive interest in re-establishing relations.
Iranian Industry Minister, Mohammed Reza Nematzadeh, recently told just-auto a minimum level of automotive content would start at 40%, but the goal was to see this apply across the industry to an eventual 80%, a move welcomed by observers with knowledge of Saipa, which only last week (22 July) concluded a production deal with Citroen.
"French automakers evaluated parts makers in Iran and found the capacity [of those] parts makers," the reliable Iranian source told just-auto. "Therefore it is not surprising they are going to produce cars with 80% localisation.
"Pars Khodro [Saipa component supplier] is capable of producing parts. We have evaluated and accredited our parts makers. Right now they [Citroen] has assured 40% of cars can be produced with high quality and probably they are evaluating more parts makers to increase localisation."
The 50/50 Saipa-Citroen joint venture will cover the entire value chain, from the design stage through to vehicle marketing. Manufacturing will take place at the Kashan plant in Iran, which will be 50% owned by the PSA Group.
The JV will invest more than EUR300m (US$329m) in manufacturing and R&D capacity during the next five years, with the agreement reinforced by technology transfers and a significant level of local content. It will take effect following the signature of the definitive agreement, scheduled for late 2016.
The end of the ramp-up of the first Citroen vehicle will be reached in 2018 in Kashan plant.
It appears the majority of the money being used to finance the deal is coming from the French side, who will use Saipa's plant and workforce, while Citroen will bring its considerable automotive expertise to bear with the new products.
"After the revolution in Iran, there has been a very good relationship between Saipa and Citroen, we have produced several cars from Citroen," added the source in Iran.
"Citroen would not let us produce any of their models except [they were] confident of the quality of the product."