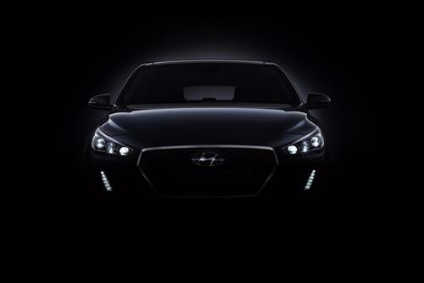 Hyundai has shown teaser pics of the next generation Hyundai i30 ahead of the model's world premiere next month.
Hyundai says the car has been designed, developed and tested in Europe and comes with a design that features the new Cascading front grille.
The car – the third generation i30 – will receive its world premiere on September 7 before making its debut at the Paris Motor Show next month.
Peter Schreyer, President and Chief Design Officer of Hyundai Motor Group, said:
"The New Generation i30 is a car for everybody. From a design perspective, we haven't just considered one customer; we have focused on a wide range of different people. This model showcases an evolution of Hyundai Motor's design language with natural flowing lines, refined surfaces and a sculpted body to create a timeless appearance. We are also introducing our further developed grille: the Cascading grille."
Hyundai says the new generation Hyundai i30 will offer an efficient and dynamic powertrain line-up, state-of-the-art safety and connectivity, and provide excellent value to meet European and global customers' needs.
Just-auto understands that the three-door bodystyle will not be replaced, and there should be a four-door coupe to supplement the five-door hatchback and estate.
The new i30 is also likely to be available as a 'N' variant. This is the company's equivalent of VW's GTI cars.
The i30 should once more be sold in North America as the Elantra GT.
New Generation Hyundai i30 will be revealed on Wednesday 7th September 2016 in Europe on www.Hyundai.news.