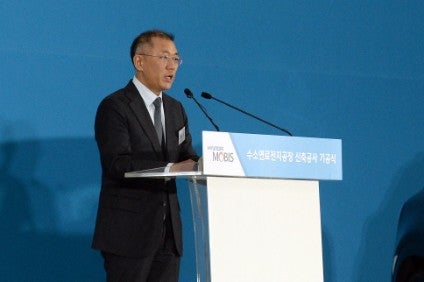 Hyundai Motor Group (Hyundai-Kia) has reorganised its senior management tier in a move seen as helping to bring about a smooth transition of power and modernisation at the family run giant.
As speculated yesterday, it has also appointed a non-Korean – Albert Biermann – as R&D chief.
Biermann is a former BMW executive and replaces longtime executives Yang Woong-chul and Kwon Moon-sik. Reuters noted that the move was being interpreted as a significant step to bring in fresh ideas at the Korean-dominated group.
Reuters also reported that some 17 top executives were reassigned across the group including at Hyundai Motor Co and Kia Motors Corp.
The move follows the promotion of Euisun Chung in September to Hyundai Motor's executive vice chairman, moving him closer to succeeding his 80-year-old father, Mong-Koo Chung, as group chairman.
The report added that the latest moves signal that the junior Chung is making progress with his plans to restructure the sprawling group. Other non-Koreans have also been appointed to senior management positions, reports say.
See also: Hyundai R&D chiefs offer resignations