Honda to phase out ICE sales in China by 2040
e:N dealer network being readied for all electric future from 2040.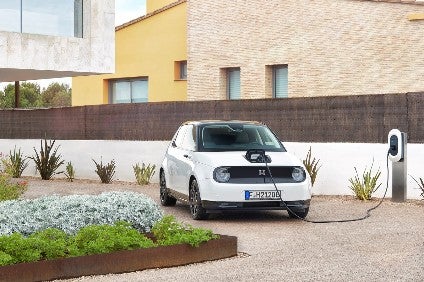 Honda Motor announced this week that all new vehicle models launched in China from 2030 will have electrified powertrains, including hybrid and battery-powered electric vehicles (EVs), as part of its environmental commitments announced earlier this year.
In April Honda announced it aimed to achieve an "electrification target" in major selected markets, including China, of 40% of sales by 2030, 80% by 2035 and 100% by 2040.
The Japanese automaker said it would discontinue launches of new internal combustion engine (ICE) vehicles in the world's largest vehicle market by the end of the decade, adding that it planned to launch 10 EV models in the country in the next five years under its new e:N brand.
The company said it planned to begin production of e:N models in China from next year and these would also be exported to other markets. The first EV models, the e:NS1 and e:NP1, will be sold by its local Dongfeng Honda and GAC Honda joint ventures respectively from next spring.

Honda would begin to revamp its sales networks in China next year in preparation of its "full-fledged" EV business strategy, initially by creating e:N areas within existing Honda sales outlets. This will be followed by the launch of exclusive e:N brand outlets in major Chinese cities.
New dedicated EV production plants will be built by GAC Honda and Dongfeng Honda, with the aim of starting production in 2024. Production will be supported by a strategic partnership signed in July of this year with local battery manufacturer Contemporary Amperex Technology Company Ltd (CATL).
The automaker also said its Honda Sensing 360 omnidirectional advanced driver-assistance system (ADAS) would be launched in China in 2022 as part of its global roll-out. The company said it aims for all models to feature this technology as part of its 2050 "zero traffic collision fatalities" commitment.