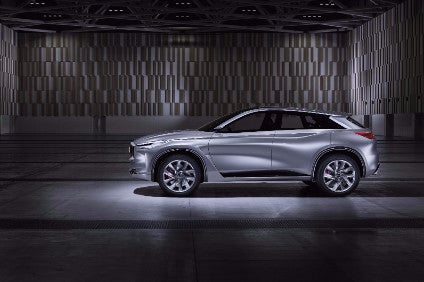 Chinese new energy vehicle (NEV) sales will continue to grow as Beijing looks to ensure low emission technology is at the forefront, says Infiniti, with government collaboration essential.
Addressing the recent Global Automotive Forum in Chongqing, Central China, Infiniti president, Roland Krüger stressed the importance of sustainable transport as the country's production approaches the 30m mark in the next few years.
"Sustainable management for the future is [a] long-term responsibility," said Krüger. "How do we as an automotive industry, in spite of significant challenges…attain sustainable growth?
"The Chinese government has highlighted the adoption of cleaner vehicles with low carbon footprint in the latest Five-Year plan. In 2015, sales of NEVs quadrupled to almost 300,000 cars. With China now having the second largest volume of NEVs on the road after the US, we expect this growth to continue.
"While we recognise the automotive industry can make an important contribution to tackling these challenges, the scale of [NEVs] adoption will require us to work together on a broad front of industries with the public sector. It will require collaboration on common standards and to mitigate the huge investments. We need cooperation with experts outside our industry such as battery experts.
"Infiniti is well positioned to develop electrification of the drivetrain. As of today, the [Renault-Nissan] Alliance has more electric vehicles on the road worldwide than any other group."
The Infiniti chief stressed the need for government involvement in developing 'smart cities,' where low-carbon played an increasingly important role and cited the part played by the European Union in encouraging rapid charging networks.
"The automotive industry is working vigorously to reinvent itself, but we can't do this alone," he added. "While the automotive industry develops breakthrough technologies, we need support from government, such as the infrastructure needed for these vehicles.
"The industry is expected to play a leading role in securing the future. Automotive is expected to contribute to this sustainable development."
At the same conference, Magna said it had been contacted by 18 NEV companies alone with a view to collaboration.