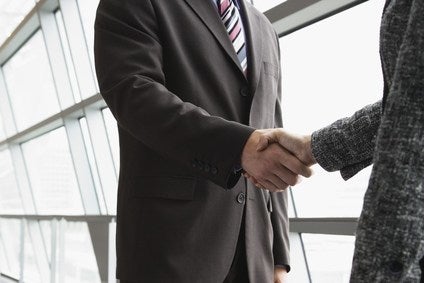 ZF has completed its acquisition of TRW with the American supplier incorporated into its new German owner as a new division to be known as Active & Passive Safety Technology.
Following clearance from antitrust authorities, the combined company will operate through the name, ZF Friedrichshafen .

"Today marks the day we combine the strengths of ZF and TRW into a worldwide leading systems supplier in the automotive sector," said ZF CEO, Stefan Sommer.
"We are all very excited about our plans for the future, with the combination allowing us to capitalise on strategic opportunities and create near- and long-term sustainable value for our customers and employees."
For his part, TRW president and CEO, John Plant noted: "The combined company is a powerhouse of automotive technologies, ranging from driver assistance and occupant safety systems, to drivelines and transmissions, and braking and steering systems.
"This unique combination of advanced technologies comprehensively addresses the growing, industry-wide trends of safety, fuel efficiency and autonomous driving."
The closing marks the start of the integration process of TRW, projected to last three to five years. The process will start in those areas where ZF says customers will benefit from combined activities first; this includes the development of new products, materials management, sales, and the aftermarket. "Our aim is to combine the best of both worlds," said Sommer.
"With pro forma sales exceeding EUR30bn (US$34bn) and more than 130,000 employees, the combined company is a top three global automotive supplier," added Sommer. "Together with TRW, ZF will be even better positioned to benefit from major trends in the industry by building on the strengths of both companies, remaining focused on current and future business needs, and managing the transition with an emphasis on creating value." "
On completion of the acquisition, TRW became a wholly-owned subsidiary of ZF and each outstanding share of TRW common stock was converted into the right to receive US$105.60 in cash.
As a result of the completion of the acquisition, TRW shares ceased trading on the New York Stock Exchange prior to market open today and will be delisted.