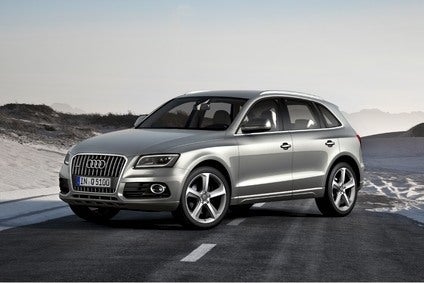 Audi chairman Rupert Stadler has said that in the next five years, 40-45% of all Audi vehicles sold will be SUVs.
The premium brand has extended its model portfolio and niche offerings in recent years, with SUVs at the heart of the expansion. He told Auto Express that the company is working on its SUV strategy for further market growth.
"We are working hard on our SUV strategy. In five to 10 years, 40-45%, possibly even 50%, of our sales will be SUVs. I prefer to react to what the customer wants and they're asking for SUVs. We are looking at all options, yes, but Audi will never make a cheap car," Stadler said.
At present, Audi offers Q3, Q5 and Q7 SUVs. These will joined by Q1 in 2016 and Q8 in 2017.
By 2020, the entire model lineup will rise to 60 vehicles, from the current 50, Auto Express reported.
Meanwhile, Stadler said "the Audi A8 we will launch in 2017 will have fully autonomous capability at up to 80km/h".
The company also plans to expand its EV range, which will include the launch of a model by 2018 that will run 310 miles on a single charge. "And range will increase dramatically and we will try to bring down prices [of electric cars], too," he said.
See also: ANALYSIS: Has Audi reached a limit with model proliferation?