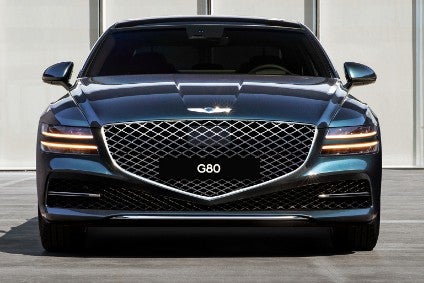 The newly created Genesis Motor Europe will launch the Korean luxury brand into an initial three countries commencing in June, with Germany, the UK and Switzerland seen as having the strongest initial potential.
Emboldened by what has been a high level of success with Genesis in the USA, Canada, South Korea and certain markets in the Middle East along with Russia, Hyundai has recently added China to the mix. Australia is another country where the division has shifted from being the name of a Hyundai sedan into a brand in its own right.
In contrast to how established premium marques retail their cars, Genesis Motor Europe will bypass the traditional franchised dealer method and concentrate on direct sales. Potential customers will be able to see models via a small number of 'Genesis Studios' (display spaces) in, for example, shopping centres, with ordering taking place either on site or online. When a scheduled service is needed, the car will be collected from the customer's home.
The first vehicles to be offered are the G80 and GV80, as well as the yet to be seen production version of the electric G80. Then, in a second phase later in 2021, the G70 and GV70 will be added. The range will continue to be expanded, with a second and third EV due from 2022.