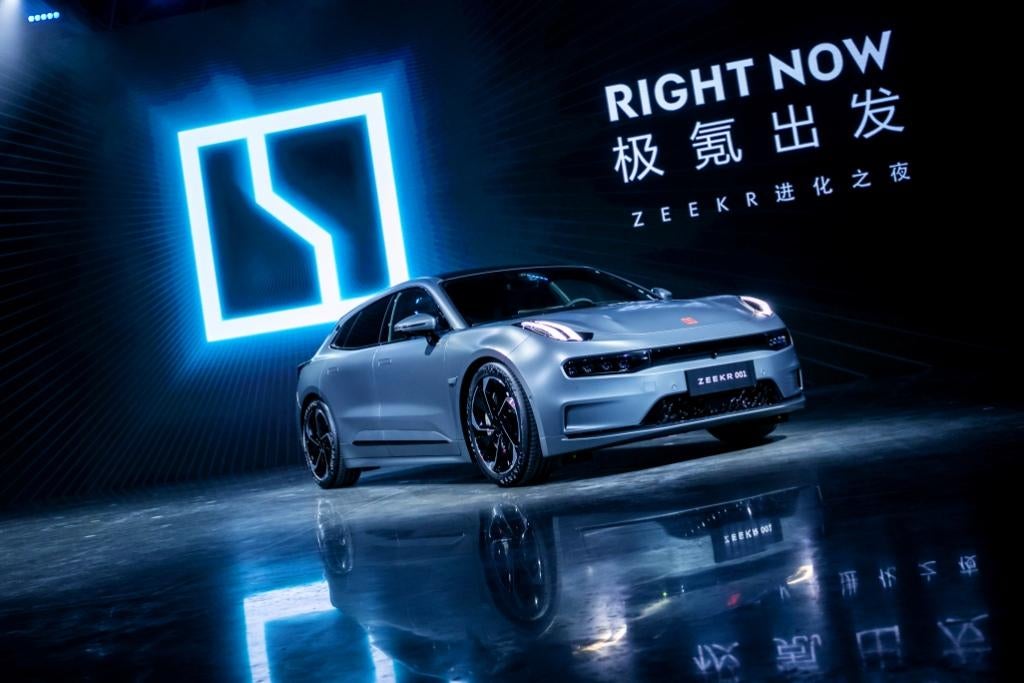 Chinese automaker Geely Holding Group announced this week its premium electric vehicle (EV) brand Zeekr will work together with Intel's Mobileye unit to develop autonomous vehicles.
Geely said it aims to launch a Level 4 autonomous vehicle on the market by 2024, which will be built on its open-source EV architecture (SEA) and equipped with Mobileye chips, safety and sensing equipment using Zeekr's proprietary software.
Zeekr was established last year in the Swedish city of Gothenburg, where the headquarters of the group's Volvo Cars subsidiary is located. The company is focused on bringing leading-edge mobility technology to market. It launched its first model, the 001, in April 2021 with deliveries starting the following October.
Zeekr CEO An Conghui confirmed "our partnership supports Zeekr and Mobileye's shared ambitions for leading the global advanced driving-assist system and autonomous driving industry".
Mobileye CEO Ammon Shashua agreed that the two companies are closely aligned in their vision for future mobility. He added "Zeekr's confidence in Mobileye as a technology partner demonstrates our ability to execute against joint goals and further solidify our industry leadership".
Last week Zeekr announced it had agreed to develop and produce a new model for US autonomous ride-hailing company Waymo LLC, which is owned by Google. This vehicle will also be designed and developed at Zeekr's research and development (R&D) facility in Gothenburg.
See also: