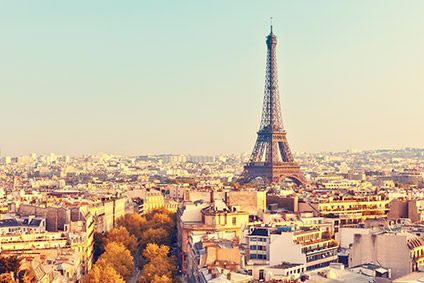 France's Finance Minister has welcomed what he says is Bosch's willingness to invest at its Rodez diesel injector plant, following union concerns job cuts could be implemented.
The German supplier has already admitted the situation at the plant, around 90 miles North East of Toulouse, is "challenging," with French Finance Minister, Bruno Le Maire, also calling for Bosch to make a new investment in one of the two production lines in Rodez and diversify activity.
The diesel sector has undergone repeated challenges in the last two years, with the French government setting up an inter-ministerial working group to look at the industry implications with Bosch, Delphi, PSA and Renault.
"The Minister [Le Maire] recognises the will of the Bosch Group to maintain industrial activity at Rodez, on the one hand negotiating a short term competitiveness deal with unions, including tooling modernisation for one production line at up to EUR14m (US$17.4m) [cost]; on the other hand to consider developing new activity at Rodez," said a statement from the French Finance Ministry.
"The government will lend its full support to the Bosch Group and staff to work with this transition, to identify future business activities and favour their location at Rodez."
Le Maire has already met worried unions in Paris, noting the diesel sector in France accounted for 12,000 jobs, with 1,600 of these at the Rodez site alone.
"This diesel question is key," said Le Maire last week. "There is a transformation of our economy; we want less diesel, customers are using less of it for environmental reasons, so that has to be accompanied by closely following all the sub-contracting diesel industries in France."
Diesel has been assailed on several fronts recently as emissions testing procedures and health implications are raised, with the latest scare happening only yesterday (29 January).
Volkswagen's supervisory board has reportedly called for an immediate inquiry into who within the manufacturer ordered scientific tests in which monkeys were exposed to harmful diesel fumes as speculation in Germany raised the possibility humans have also been subject to tailpipe emissions testing.
"Volkswagen has drawn the first consequences in connection with the animal tests financed by the European Research Group on Environment and Health in the Transport Sector [EUGT – Europäische Forschungsvereinigung für Umwelt und Gesundheit im Transportsektor]," said a statement from the German automaker.
"We are currently in the process of investigating the work of the EUGT, which was dissolved in 2017 and drawing all the necessary consequences. "
Last year incentives to swap older diesels for newer – and cleaner – models were among pledges made by automakers at a meeting with German political leaders. VW Group, BMW and Daimler agreed to update pollution control software on as many as 5.3m diesel cars meeting Euro 5 and Euro 6 regulations, a project estimated to cost EUR500m (US$623m) industry-wide.
Major global cities such as Athens, Madrid, Paris and Mexico City are also reported to be studying the elimination of diesel by the middle of the 2020s, but the sector employs significant numbers of people, presenting a large political headache.
Bosch was not immediately available for comment to confirm Le Maire's investment comments, but told just-auto last week, the situation at Rodez was "challenging," with employment at its sites dependent "on how the local market and customer orders develop."
Information from just-auto's QUBE data service shows Bosch operates through four divisions namely: Mobility Solutions (formerly Automotive Technology) which accounted for slightly more than 60% of group revenue in 2016; Industrial Technology (9%); Consumer Goods (24%) and Energy and Building Technology (7%).