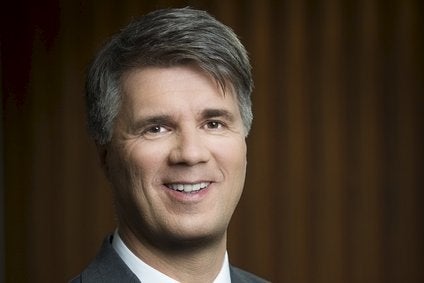 BMW was forced to end a press conference at the Frankfurt show after chief executive officer Harald Krueger collapsed on stage. The CEO, 49, was escorted offstage by two assistants following the incident Tuesday, which took place shortly after the briefing started. Krueger is being treated by a doctor after the "moment of dizziness," BMW spokesman Maximilian Schoeberl said in a statement, adding that the CEO's condition is stable and he's recovering well.
A Bloomberg report on the incident said BMW was presenting a revamped version of its top-line 7-Series sedan at the show. Krueger was making his first appearance at the biennial trade event as BMW's chief after taking the top post at the carmaker in May.
Krueger hadn't been feeling well Tuesday morning before the press conference, Schoeberl said. The incident happened after the CEO returned from recent trips abroad, the spokesman added.
A roundtable briefing with journalists scheduled for mid-morning would take place as planned, with CFO Friedrich Eichiner filling in for Krueger, Bloomberg said.
Video here