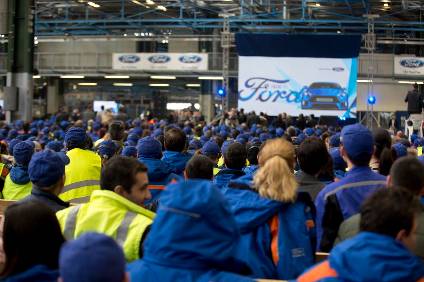 A historic building in downtown Bucharest which once housed a Ford factory is up for redevelopment.
According to romania-insider.com, a developer intends to fully restore the former plant and transform it into a retail space integrated into its mixed-use development One Floreasca City. The space will host a supermarket, high-end shops and restaurants with expansive terraces.
The report said the was the first Ford factory with an operational assembly line in eastern Europe. Henry Ford bought the site in the early 1930s by Henry Ford and opened the plant in 1936 with 100 workers.
Approximately 2,500 vehicles were assembled each year until 1948 when the plant was closed after Romania came under Soviet influence. The main car built in Bucharest factory was the V8 Fordor Sedan.
Ford more recently returned to Romanian manufacture by buying the former Daewoo plant at Craiova which today makes the top selling Puma small SUV.