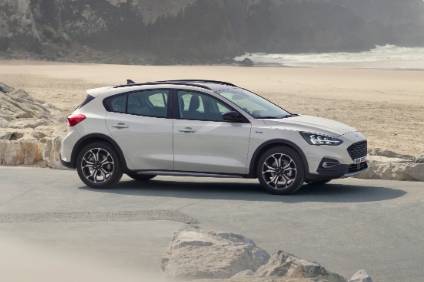 New tariffs on cars made in China and shipped to the US have led to Ford cancelling plans to ship the Chinese-made Focus Active variant to the US market.
"Given the negative financial impact of the new tariffs, we've decided to not import this vehicle from China," Kumar Galhotra, president of Ford North America, has told reporters.
The Focus Active variant was planned to replace the standard Focus model in the US market as Ford phased out the entry-level car and tilts its model range towards trucks and SUVs. The Focus Active was scheduled to go on sale in the late summer of 2019.
The Trump administration has imposed a 25% import duty on cars imported to the US from China and analysts say such a significant cost changed the business case for the model in the US marketplace.
Ford had to make a call on profitability of each product, Galhotra told the media. The Focus Active was expected to sell at relatively low volume – under 50,000 units a year – in the US market.
Ford will continue make the fourth generation Focus model in China for the Chinese market. It will also make the model in Europe (Saarlouis) for Europe.
Ford announced earlier this year that by 2020, almost 90% of Ford's portfolio in North America will be trucks, utilities and commercial vehicles – including their electrified versions. It also said the Ford car portfolio for the region will transition to two vehicles – the Mustang and the Focus Active. It will now be just the Mustang unless the decision is taken to ship Focus Active to the US from Europe (also potentially vulnerable to new tariffs imposed by the US).