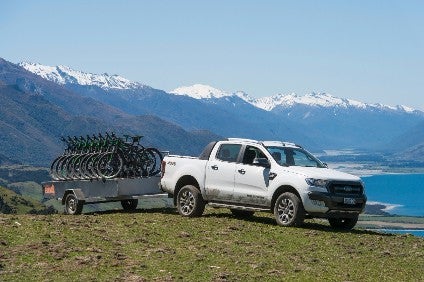 Registrations of 10,940 new passenger cars and SUVs in New Zealand last month were up 138.6% (6,355 units) on the same month last year (August 2021 was affected by Covid lockdowns). Registrations of 3,750 new commercial vehicles were up 73.5% (1,589 units) on August last year.
Registrations of light commercial vehicles is recovering near to what it was prior to the imposition of Clean Car Discount fees.
The local Motor Industry Association said this was the strongest month of August on record, largely due to shipments arriving allowing back orders to be filled. The month tally bucks a recent softening market trend brought on by rising costs of living, high fuel prices, continued vehicle supply constraints and a weakening economy.
Overall, registrations of 14,690 new vehicles were up 117.7% (7,943 units) on the Covid-impacted August 2021. Year-to-date the market has recovered to now be slightly ahead of this time last year, up 1.3% (1,396 units).
August was also noticeably a strong month for registrations of pure electric vehicles (BEVs), with 2,560 units going to new owners.
The top three models last month were the Ford Ranger (934 units), Toyota Hilux (897) and Tesla Model 3 (745).
Year to date the top three models were the Hilux (6,634 units), Ford Ranger (6,408) and Mitsubishi Outlander (6,272).
Toyota remained overall market leader with 18% market share (2,678 units), followed by Mitsubishi with 12% (1,697 units) and Kia in third spot with 11% market share (1,574 units).
Market share year to date, Toyota regained the lead with 17% (18,466 units), followed by Mitsubishi's 16% share (16,871 units) and then Ford with 8% (8,443 units).
Top selling BEVs were the Tesla Model 3 (745 units) followed by the Model Y (581 units) and the BYD Alto 3 (448 units).
Registrations of plug-in hybrids were steady with 627 units registered for the month. The top selling models were the Mitsubishi Eclipse Cross (198 units) followed by the Mitsubishi Outlander (191 units) and then the MG HS (98 units).
Top selling hybrids were the Toyota RAV4 (342 units) followed by the Kia Niro (166 units) and the Toyota Highlander (154 units).