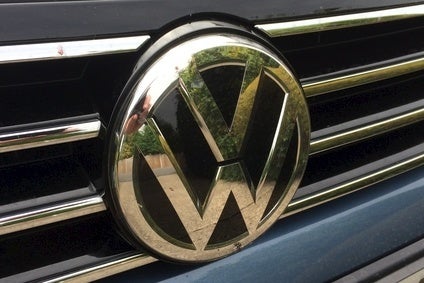 Public prosecutors in Germany have confirmed they are to launch an investigation against former Volkswagen CEO, Martin Winterkorn, particuarly focusing on 'manipulated exhaust values.'
The shock waves rippling out from Volkswagen's discrepancies in diesel emissions testing in the US using 'defeat devices' continue to be felt around the world, with the fall-out now spreading to Europe.
Calls by just-auto to a court in Braunschweig elicited the information a press conference is currently taking place concerning Volkswagen, but we were pointed to the Niedersächsischen Staatsanwaltschaften or public prosecutor's office, which confirmed in basic translation the Centre for Economic Criminal Matters had initiated an investigation against Winterkorn, the former CEO of Volkswagen.
"The focus of the investigation is on the accusation of fraud by the sale of vehicles with manipulated exhaust values," noted the prosecutor's office.
"Next a criminal complaint lodged by Volkswagen without naming an accused in this connection. Aspect of the investigation is in particular the clarification of responsibilities.
"With regard to the ongoing investigation no further information may be [available]."