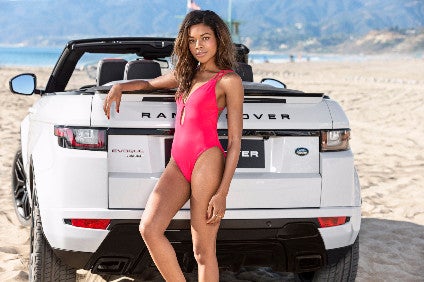 Tata Motors' luxury vehicle unit Jaguar Land Rover said the newly-launched Evoque convertible helped propel it to its strongest August to date, with retail sales of 36,926 vehicles, up 26% compared to August 2015.
The month's performance was also driven by strong sales of the Land Rover Discovery Sport, the Jaguar XE and the F-Pace, as well as "exceptional" sales in the US. JLR sold 372,978 vehicles in the first eight months of 2016, 24% up on the same period in the prior year.
The Evoque drop-top has seen "promising" results since its start of sales, with more than 1,200 vehicles sold worldwide.
In August, JLR enjoyed performances in North America and Europe with retail sales increasing by 45% and 37% respectively compared to the previous year. Retail sales were 36% up in China, 3% down in the UK, and 2% down in other overseas markets.
JLR sales chief Andy Goss said: "We continue to grow our sales, with impressive performances across both of our brands. Sales in North America were particularly strong, where we sold over 10,000 vehicles in August alone.
"The Evoque Convertible has performed well in its first few months of sales and will play a key role in continuing Range Rover's 45-year success story."
Jaguar recorded its best August ever, delivering 10,868 vehicles, up 104% on the previous year, reflecting the strong launch of the F-Pace as well as continued solid sales of the XE. This month, Jaguar performed strongly across all regions, notably in North America, where thanks to the brand's expanded line up in showrooms, sales more than doubled year-on-year. YTD sales for Jaguar were 85,726 up 72% year-on-year.
Land Rover booked its strongest August sales of 26,058 vehicles, up 9% year-on-year. The best-seller for the month was the Discovery Sport, retailing 7,053 vehicles. Calendar year-to-date sales for Land Rover reached 287,252 vehicles, 14% up on the prior year.
JLR launches its redesigned Discovery on 28 September.