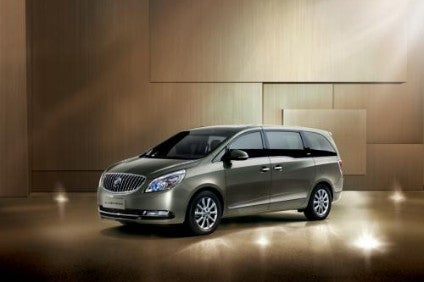 Automakers in China are betting that Chinese families will embrace the minivan, hoping the larger, unsexy sibling of the bestselling SUV will become the next big thing just as Beijing relaxes the one-child policy.
According to a Reuters report, minivans, or multi-purpose vehicles (MPVs), were front and centre at the recent Guangzhou show where Volkswagen presented a supersized version of its Touran and Guangzhou Automobile Group subsidiary GAC Motor showcased a prototype minivan.
These seven-seaters currently account for just 10% of passenger car sales in China but sales are growing at a faster pace than the entire auto market, the world's largest.
Industry experts told Reuters the appetite for bigger cars is strong enough in China, where extended families often live under one roof, to potentially turn it into the largest MPV market after the United States, where automakers have sold big cars to families for years.
At the end of October, China further relaxed its one-child policy, a move which experts said would not necessarily lead to a sudden increase in the size of the average family. But Chinese authorities hope it will help boost the population to 1.45bn by 2030 from 1.37bn at the end of last year.
"After the roll out of the two-child policy, I believe the market share of seven-seat SUVs and MPVs will further strengthen," Wu Song, GAC Motor's general manager, told Reuters.
MPV sales for the first 10 months of the year grew 7.8%, according to the China Association of Automobile Manufacturers, outperforming the 1.5% growth in the overall car market.
The focus on Chinese families is relatively new for MPV makers which for years targeted companies seeking large, luxurious models for executives or small businesses that need a workhorse to haul goods and staff.
Many households include at least one set of grandparents, as they play a key role in childcare. These extended families, coupled with restrictions in most major cities on owning a second car, give MPVs an advantage over the five-seat sports utility vehicles (SUVs) that currently account for the bulk of passenger car sales growth.
"The cost of owning two vehicles is high. That is why demand for seven-seat vehicles has grown greatly," Gustavo Céspedes, executive vice president of General Motor's joint venture with SAIC Motor and Wuling Motor which makes China's best selling MPVs, including the long running Buick GL8.
GM and its partners account for more than half of all MPV sales. The top seller is the Wuling Hongguang, a utilitarian mini van that starts at CNY42,800 (US$6,700), but the more family friendly Baojun 730, which starts at CNY69,800 yuan ($10,926), became the second most popular MPV just one year after it was launched.
Spurred by the rapid success of the Baojun, rival Geely Automobile Holdings is designing a minivan for families, a source told Reuters. A company spokesman said it was too early to discuss future products.
GAC Motor also sees opportunity in families. Design director Zhang Fan said GAC started working on a car two years ago to fill the gap between basic minivans and high-end models such as Toyota's Alphard, which starts at CNY759,000. "That gap is actually quite lucrative," he added.
The rising popularity of the lumbering MPV shows that more Chinese consumers are becoming savvy and choosing cars that meet their needs, and not because of the status they confer, Reuters noted.