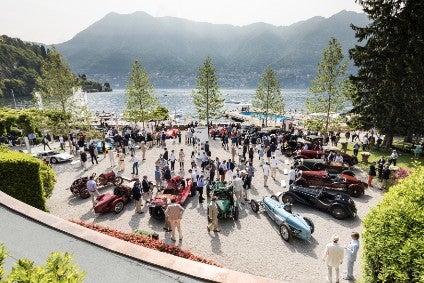 The annual Concorso d'Eleganza Villa d'Este motor show will take place in October rather than May, the promoter has announced.
While by no means a major event for new vehicle and concept world premieres, the Concours usually has a smattering of such debuts each spring. Held in the grounds of the famous hotel on the shores of Lake Como, in recent years, Aston Martin, BMW and other premium brands have revealed cars at the show.
While we know that the convention centre where the New York show would have taken place in April is now being turned into a hospital, there is still no news regarding the North American International Auto Show, currently scheduled for June. Similarly, the organisers of the Beijing motor show (every April in even-numbered years) have yet to make any statement about when that event – postponed rather than cancelled – will take place.
The last major auto shows to have gone ahead as planned were Chicago and Greater Noida/New Delhi in early February. Other events where new models are traditionally revealed and which could be affected by Coronavirus include the Busan motor show (late May), and potentially the Goodwood Festival of Speed (July), Monterey Week/Pebble Beach Concours (August), and even the Chengdu (September) and Paris (October) motor shows.