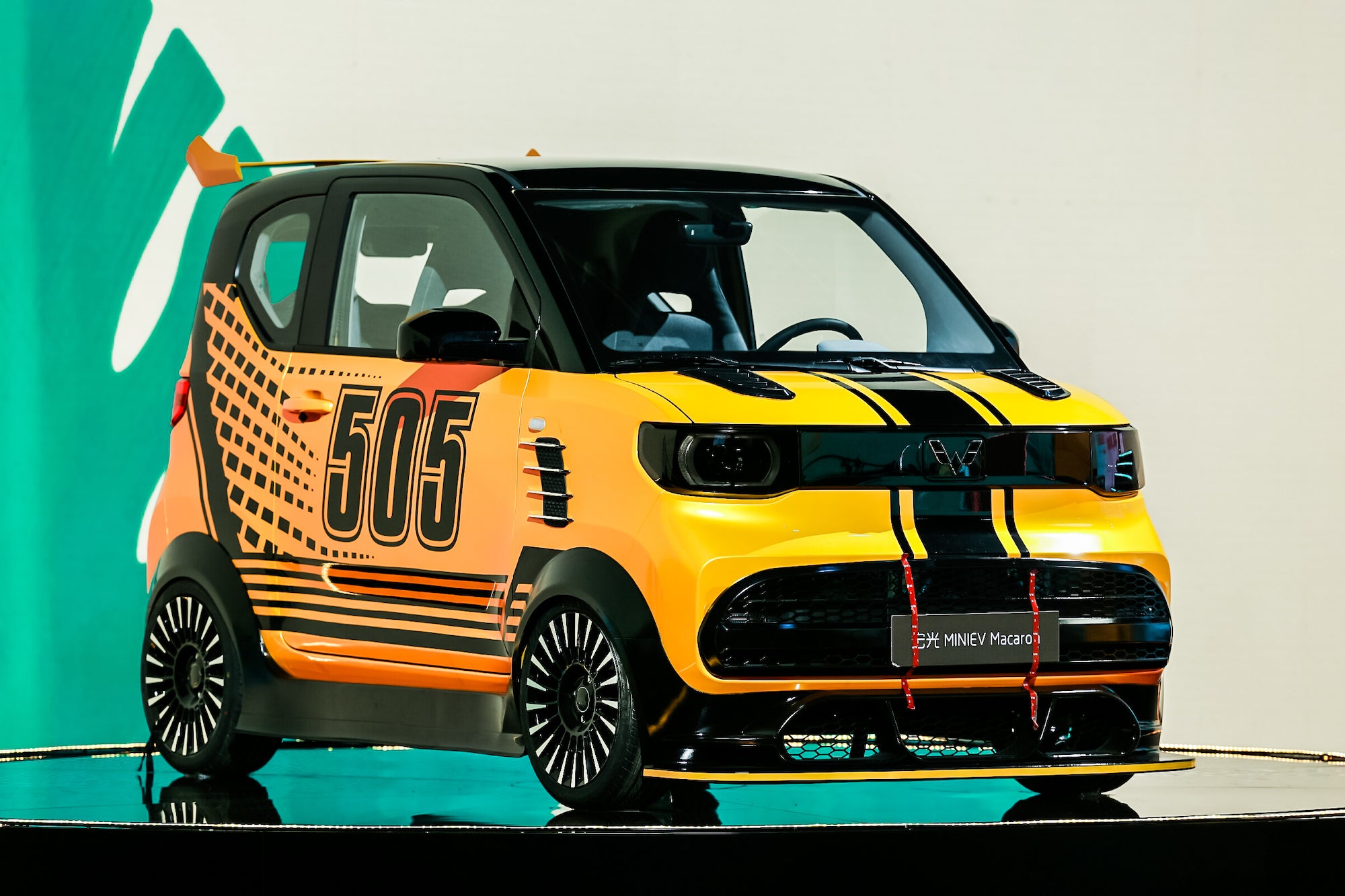 New vehicle sales in China increased by 7% to 2,505,000 units in October 2022 from 2,333,000 units in the same month of last year, according to passenger car and commercial vehicle wholesale data released by the China Association of Automobile Manufacturers (CAAM).
Growth slowed sharply last month following much stronger rebounds in the third quarter in the wake of the widespread Covid lockdowns earlier in the year. In June the government cut the vehicle purchase tax by 50%, from 10% to 5%, until the end of the year on fuel-efficient passenger vehicles costing up to CNY300,000 (US$45,000) and with engines no larger than 2.0L, which provided an immediate lift for the market. Third quarter GDP growth was a better than expected 3.9% year-on-year, up from 0.4% in the second quarter, helped by various government stimulus measures.
Total vehicle sales in the first ten months of 2022 increased by close to 5% to 21,975,000 units from 20,970,000 units a year earlier, despite volume plunging in the second quarter due to the widespread Covid lockdowns. Passenger vehicle sales increased by almost 14% to 19,218,000 units year-to-date, driven mainly by surging new energy vehicle (NEV) sales, while commercial vehicle sales plunged by 33% to 2,757,000 units.
Sales of NEVs, comprising mainly electric and hybrid vehicles, surged by 105% to 5,280,000 units year-to-date, with sales of battery-powered electric vehicles (EVs) rising by 96% to 4,120,000 units while sales of plug-in hybrids were up by 166% at 1,160,000 units.
Chen Shihua, deputy secretary-general of the CAAM, said he expects the overall market to reach 27 million units in 2022 which would be a 3% rise on last year.
Vehicle exports rose by 46% to 337,000 units in October and by 54% to 2,456,000 units in the first ten months of the year, with NEV shipments almost doubling to 499,000 units.
Manufacturer performances
The country's largest vehicle manufacturing group, Shanghai-based SAIC Motor, reported a 13.5% drop in group global sales to 503,308 units in October, while the year-to-date total was up by just 1.7% at 4,273,532 units – which includes a 46% rise in overseas sales to 772,281 units. The group's overall NEV sales rose by 44% to 800,269 units.
SAIC-Volkswagen's ten-month sales increased by just over 12% to 1,087,509 units, while SAIC-GM's sales were still down by almost 6% at 972,906 units – reflecting the company's struggle with semiconductor shortages. SAIC-GM-Wuling's deliveries were just over 1% lower at 1,236,391 units; while SAIC Motor's own passenger vehicle sales rose by over 14% to 679,105 units.
GAC Group sales surged by 10% to 212,455 vehicles in October and by 21% to 2,037,495 units year-to-date, with GAC Toyota's ten-month sales up by 31% at 845,608 units; GAC Honda 636,541 units (+2%); GAC Motor 298759 (+16%); while GAC Aion sold 212,384 NEVs (+134%).
BYD's global NEV sales jumped by 144% to 217,816 units in October, while year-to-date its sales surged by 213% to 1,347,861 units. In March the company switched its entire product line to NEVs, mainly electric and hybrid vehicles.
Tesla's Shanghai plant's deliveries for the Chinese and export markets rose by 32% to 71,704 units in October and by 59% to 554,778 year-to-date.
Geely Auto sold 1,118,175 vehicles year-to-date; Changan Auto 1,090,514 units; and Chery Auto 934,870 units.