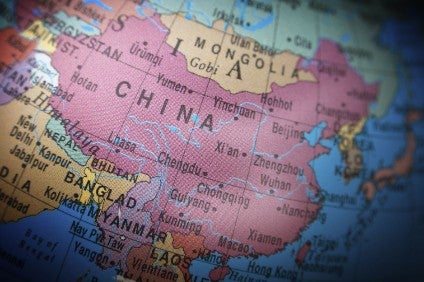 China's new vehicle market plunged by 48% to 1,181,000 units in April 2022 from 2,252,000 in the same month of last year, according to passenger car and commercial vehicle wholesale data released by the China Association of Automobile Manufacturers (CAAM).
Strict lockdowns imposed in key cities across the country as part of the government zero covid policy have had a major impact on the automotive industry and on the wider economy in the last few months.
The largest city, Shanghai, has been under lockdown orders since early April and other major municipalities including Beijing and Guangzhou are currently being closely monitored.
Before Shanghai, major cities such as Shenzhen, Changchun and Tianjin, suffered similar treatment. The country's automakers have been directly affected by the lockdowns and have also struggled with severe disruption to supply chains and logistics networks, while sales activity was also halted in the affected areas.
Total vehicle sales in the country in the first four months of 2022 year fell 12% to 7,691,000 units, from 8,748,000 a year earlier, with the growth seen in the first two months of the year more than wiped out by sharp decline in the subsequent two months.
Passenger vehicle sales were down 4.2% at 6,510,000 units year to date while commercial vehicle sales plunged 40% to 1,181,000 units.
Total vehicle production fell 46% to 1,205,000 units last month and 10% to 7,690,000 units YTD, according to CAAM.
Sales of new energy vehicles (NEV), electric and hybrid vehicles, rose 45% to 299,000 units in April, a much slower growth rate than in the first quarter. In the first four months of the year, sales were still up 112% at 1,556,000, including 1,229,000 battery powered electric vehicles.
With no end in sight for the lockdowns, and with the potential for other cities to be affected, the automotive industry and market is braced for more disruption in the coming months.
First quarter GDP growth was 4.8% year on year, according to government statistics, but will likely drop significantly in the second quarter.

Manufacturer performance

The country's largest vehicle manufacturing group, Shanghai-based SAIC Motor, saw its global sales fall 60% to 166,552 units in April and 11% to 1,387,115 year to date. Overseas sales fell 9% to 38,899 vehicles last month but were up 30% at 210,774 YTD.
SAIC-Volkswagen four month sales were up just slightly higher at 361,237 units after plunging 72% to 30,008 in April while SAIC-GM-Wuling deliveries fell by 44% to 76,017 last month and 9% to 402,074 YTD. SAIC-GM, which had already been severely affected by the global semiconductor shortage, saw volume plunge 70% to 23,829 vehicles in April and 28% to 298,365 YTD.
SAIC Motor own passenger vehicle sales dropped 66% to 18,519 units in April but were still almost 7% higher at 212,702 YTD; while its wholly-owned SAIC-Maxus subsidiary saw sales fall 56% to 8,700 last month and 9% at 59,967 YTD.
In March SAIC said its newly established SAIC-Audi joint venture aimed to sell 50,000 vehicles in China this year. The company plans to have three main models available in this market in 2022, the A7L, Q5 e-tron EV and a full-size SUV, with 120 sales outlets expected to be in place by year end. Volkswagen last month said it aimed to at least double its EV sales in China this year from last year's 93,000 units.
Shanghai-based Tesla production plunged 84% to 10,757 vehicles in April, with just 1,512 domestic sales and limited overseas shipments according to local reports. In the first four months of the year the company's output surged by 70% to 183,686 vehicles, of which 73,874 were exported.
Geely Auto Group said its sales increased by 49% to 128,817 vehicles in April and 41% to 515,113 units YTD, while Changan Automobile reported a 43% sales drop to 115,739 units last month and a 9% decline to 767,232 units year to date.