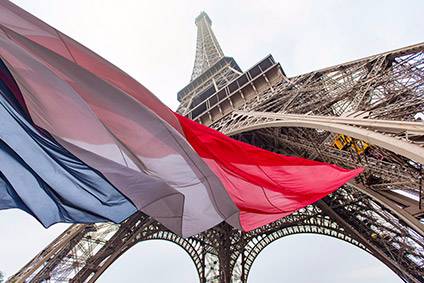 France's CGT union is welcoming FCA's decision to walk away from merger talks with Renault, claiming there were widely-held views such a tie-up would have been 'disastrous.'
The CGT (Confédération Générale du Travail) Renault's harsh criticism has been a rare form of dissent following news last night (5 June) FCA had decided to abruptly terminate discussions with Renault, with even the French government appearing to hold out a slim hope the deal could be reviewed in five days.
Earlier today, the CGT's more moderate colleagues in the CFDT union expressed surprise at Nissan's decision, the rapidity of which would not necessarily now allow a more in-depth study of the opportunities for both companies with the mega tie-up.
However, CGT Renault has launched a fierce attack on the deal, maintaining it was "purely financial" and "far removed" from a real industrial strategy for the French automaker and the country's auto industry as a whole.
"Well beyond the CGT, many commentators have spoken widely about the disastrous prospects for Renault if this merger had taken place," said a CGT Renault statement.
"Renault must equip itself with management which is not obsessed by ever-more delirious profit levels for the benefit of the few, but by the capacity of the business to develop popular vehicles and respond to people's mobility needs, buying power and ecological stakes.
"The staff of this business are the best experts, the most competent, those who know their work and the needs of the operation in the short and long term. With their union representatives, they must be at the heart of Renault's strategy. The State must stop behaving as an agent of only shareholder interest, it must hear what union leaders have to say.
"The State must play its role as Renault shareholder [Paris holds 15%] to jointly develop at last a strategy for the business in the framework of an French industrial policy concerned with the automotive sector, its skills and know-how."
Renault has updated its reaction today to express "disappointment" not to have the opportunity to continue to pursue FCA's proposal.
"We are gratified by the constructive approach of Nissan and wish to thank FCA for their efforts and Renault's board for its continued confidence," noted a statement.
"We view the opportunity as timely, having compelling industrial logic and great financial merit and which would result in a European based global auto powerhouse.
"Further, we believe it emphasises the attractiveness of Renault and of the Alliance."
French Finance Minister, Bruno Le Maire has asked the Renault board to delay any vote on a merger until 11 June, but FCA's resolute stance may make that request redundant.