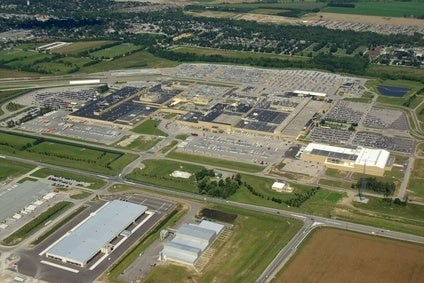 Honda of Canada Manufacturing (HCM), a division of Honda Canada, said it would spend C$857m over three years to add new technology and processes at its three plants in Alliston, Ontario, ahead of one becoming the global lead factory for the next generation Civic, the best-selling passenger car in the country for the past 16 years.
The new spend brings Honda's total Canadian manufacturing spend to over $3.9bn since 1986 when it was the first Japanese automaker to build a factory in Canada.
Toyota has since also built plants, one of which was the first outside Japan to build Lexus.
The provincial government of Ontario is contributing 10% of Honda's new spend.
HCM will be the first plant worldwide to launch the next Civic and responsible for developing the manufacturing processes and tooling trials for all plants that eventually build the model.
"We are deeply proud to be the lead plant for the next generation of Civic," said Jerry Chenkin, President and CEO of Honda Canada. "This marks the first time a Honda plant outside Japan has been designated as a 'global lead plant' which reflects the knowledge and experience of our Canadian [workers]."
The spend will also enable Honda Canada to modernise all three plants – two car assembly factories and an engine facility. It will also secure thousands of jobs in Alliston and throughout the province in the supplier network.
Honda of Canada has capacity for 390,000 Civic and CR-V models annually for the Canadian and North America markets, plus export. Around 100,000 units are sold each year in Canada itself. HCM also produces 240,000 I4 engines a year.