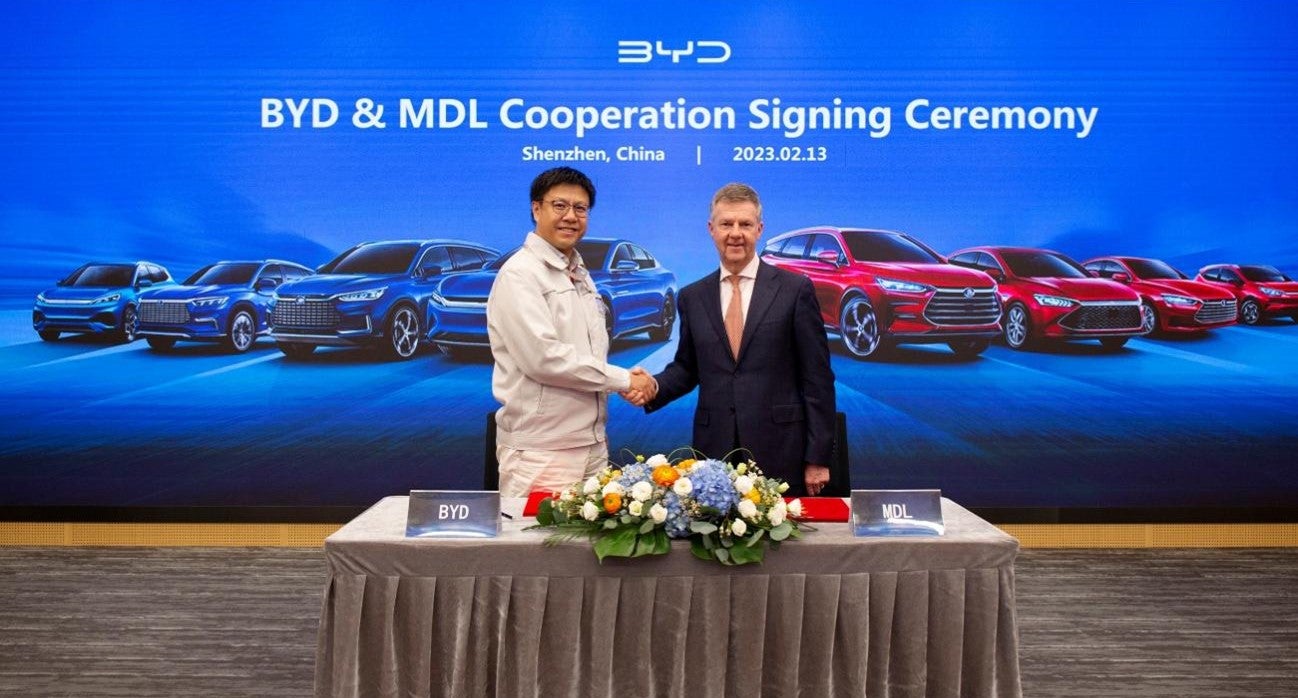 BYD has appointed dealer distributors for Ireland, Finland and Iceland as it expands its passenger car market entry across the UK and Europe.
The deals were "formalised" at an official signing ceremony during the 'e-Journey Pioneer Dealer Tour' of BYD's global headquarters, an event to welcome the first wave of European dealers.
Motor Distributors Ltd (MDL) will be 'national dealer partner' for the Republic of Ireland and open outlets in Dublin and Cork.
RSA, the BYD dealer in Norway, will now cover Finland and Iceland.
Both will provide sales and after sales support.
"While being a global brand, the formation of localised strategic partnerships and cooperations are fundamental to BYD in establishing high levels of customer service to support its passenger car business in Europe," the automaker said.
"The addition of two more dealer[s] in Europe…. underlines this commitment."