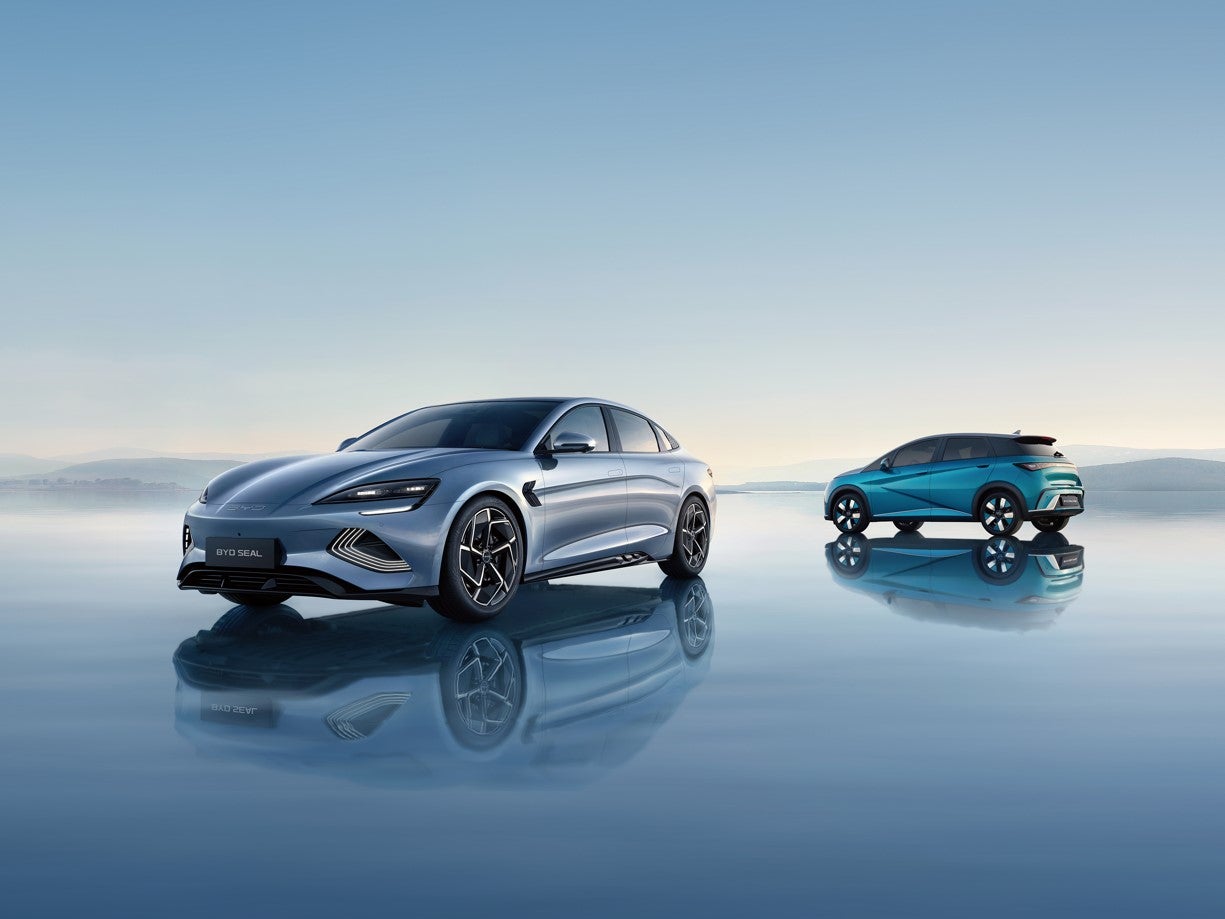 Chinese EV specialist BYD is adding two new models to its European market offering.
After launching three full-electric vehicles in Europe, the BYD Atto 3 (C-segment SUV), the BYD Han (E-segment sedan) and the BYD Tang (E-segment SUV), the BYD Dolphin and the BYD Seal are the next full-electric vehicles to be launched by the company in Europe.
The BYD Dolphin is described by the company as an agile and versatile C-segment hatchback, while the BYD SEAL is described a highly stylised, sporty and dynamic D-segment sedan equipped with advanced technology.
The front-wheel drive Dolphin features a 60 kW Lithium Iron Phosphate BYD Blade Battery. The BYD Seal has an 82 kWh Blade Battery with rear-wheel drive and an all-wheel drive version.
BYD Dolphin is based on a Cell-to-Pack (CTP) technology, whilst the BYD Seal benefits from the evolved Cell-to-Body (CTB) technology. This means that the battery is integrated within the body floor, creating a 'sandwich-like structure that incorporates the Blade Battery and the tray'.
The company maintains that the benefit of advanced CTB technology is that the vehicle's body is lower for better aerodynamics while increasing body rigidity for enhanced safety, with a design that offers more cabin space due to reduced battery pack volume.
Arrival in Europe; Dolphin is next
The BYD Dolphin will arrive in Europe in June 2023. The BYD Seal will be displayed in European BYD stores in September. With the addition of the two latest models, BYD will be offering five full-electric vehicles for European customers.
Michael Shu, General Manager and Managing Director of BYD Europe and International Cooperation Division, says: "I am delighted to announce the arrival of two more ground-breaking vehicles for our European customers.
"We are now stepping up a gear by presenting further two innovative new vehicles that feature cutting-edge electric vehicle technology. The BYD Dolphin is a highly efficient and technologically advanced car with premium features and high levels of standard equipment. The BYD Seal raises the bar with incredible performance and showcases our commitment to safety with our first application of Cell-to-Body technology. These two models offer more choices and value to consumers in the important volume market segments."
BYD products are now available in several European markets: Norway, Sweden, Denmark, the UK, France, Germany, the Netherlands, Belgium, Austria and Spain, with 'more to follow imminently', the company says.